A teacher is facing charges after a student shot footage of her seemingly doing cocaine in a classroom.
Police in St. John, Indiana, escorted 24-year-old Samantha Cox out of her classroom at Lake Central High School on Wednesday, about an hour after junior Will Rogers filmed her through a window on a locked classroom door.
Rogers said he was shocked. "She's in the corner, hiding with a chair and a book and what appears to be cocaine, putting it into lines," he told Chicago station WGN-TV. "I actually watched the footage again and again, and ... just realized that my English teacher just did cocaine."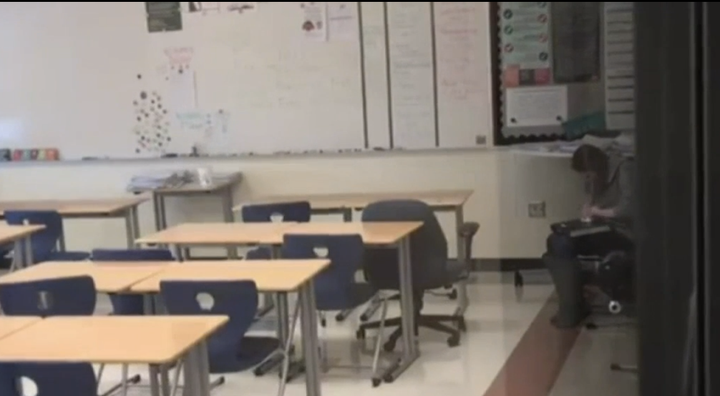 School officials soon saw the video and called police, who sent in a K-9 narcotics unit from the nearby town of Dyer, according to ABC Chicago.
Cox was arrested and taken to the jail in Lake County, where she posted a $10,000 bond a few hours later, according to NWITimes.com. She has been charged with felony possession of controlled substance and possession of drug paraphernalia.
School officials told the website that Cox had been placed on paid administrative leave while the case is investigated.
The superintendent of Lake Central schools, Larry Veracco, said Monday that Cox was in her second year as a teacher at the high school. She was hired in 2016, soon after graduating from Purdue University Northwest in May.
"She was popular with the students," Veracco told NWITimes.com. "It's a sad situation. We are happy that we got her removed from the classroom very quickly after being tipped off by a student. But we are also concerned about her welfare, too. She seemed to be a very good teacher."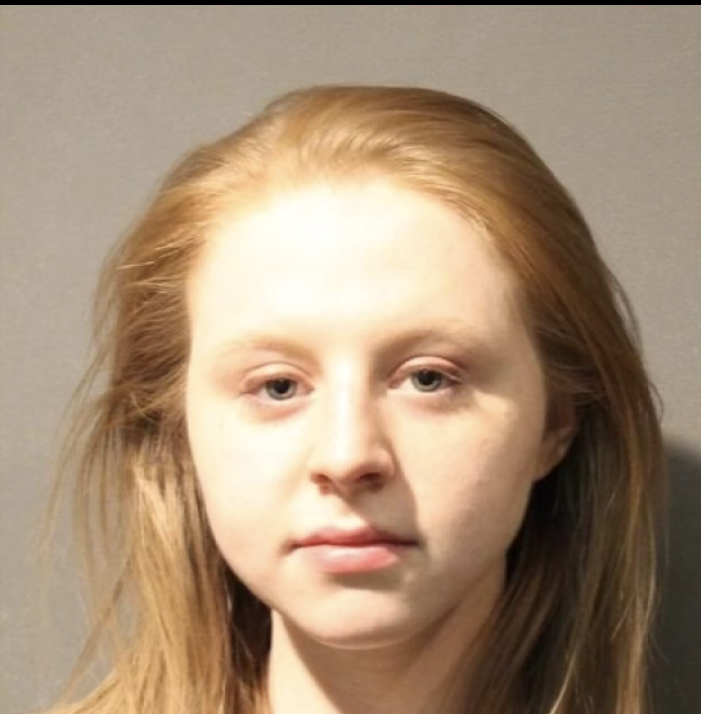 Students at the school say they are coming to terms with the allegations against Cox.
"Lake Central is a safe school," student Michael Sanchez told ABC Chicago. "We have a lot of pride. We love our school a lot. And for something like this to happen, it's just, it's very unusual."