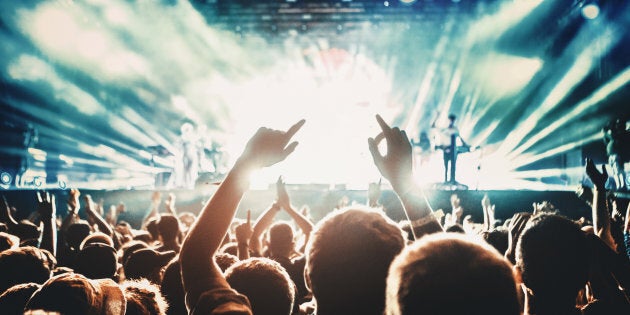 Music venues and festivals have been called upon to do more to stamp out groping and sexual harassment at gigs, after a string of well-publicised assaults at Australian concerts.
The spotlight has been shone on the often under-reported elements of abuse and harassment in music in recent times, with a series of artists calling out bad behaviour from the stage during their gigs and victims speaking out on social media.
Australian bands Luca Brasi and Camp Cope have repeatedly called out such behaviour at their concerts, with Camp Cope starting their own campaign named 'It Takes One' to raise awareness about assaults and violence against women happening at concerts, and enlisting popular Australian acts like Frenzal Rhomb, The Jezabels and Triple J host Dom Alessio.
Dr Bianca Fileborn is a lecturer in criminology at the University of NSW, with research focusing on safety, unwanted sexual attention and sexual violence at music venues. She is appearing on a panel titled 'Safe Spaces' on Wednesday at Sydney's Electronic Music Conference, examining how venues can do better in keeping patrons safe.
"It's something that has always happened but we're starting to talk about it more and call it out. We're starting to see a cultural social shift within the music industry, with more women, and gender and sexuality-diverse people, coming into the scene and having a voice, being able to draw attention to this behaviour," she told HuffPost Australia.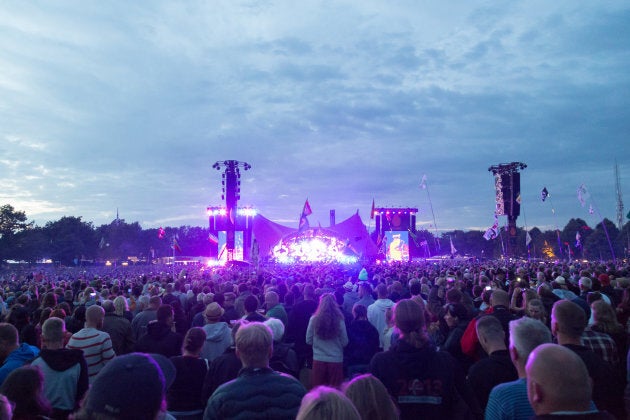 "They've harnessed the platform they have really well, putting things in place to generate furious change within the industry. It has coincided with internet online activism, giving more spaces for people to be sharing their experiences and calling things out. They're also doing so collectively, so it's not just one person saying they've been felt up in a moshpit, suddenly everyone can share their experiences and we can see it's a more pervasive pattern of behaviour and not just one-off isolated incidents."
Fileborn said groping in moshpits and unwanted sexual comments had been "completely normalised" in the Australian music scene, to the point where women tried to combat such unwanted attention by -- for instance -- wearing tight-fitting clothes to deter people trying to grope their breasts or genitals.
"In my research on licensed venues, most people expected it, it was seen as part of what you had to put up with and the price you pay to be a woman in a venue," she said.
"Definitely those types of harassment are trivialised and not seen as a big deal. People say maybe it's annoying, but you put up with it and move on. That trivialisation is affirmed by responses from people and venues. How venues respond is mixed but most times they will be dismissed. Some venues respond very well and take it seriously, some are terrible."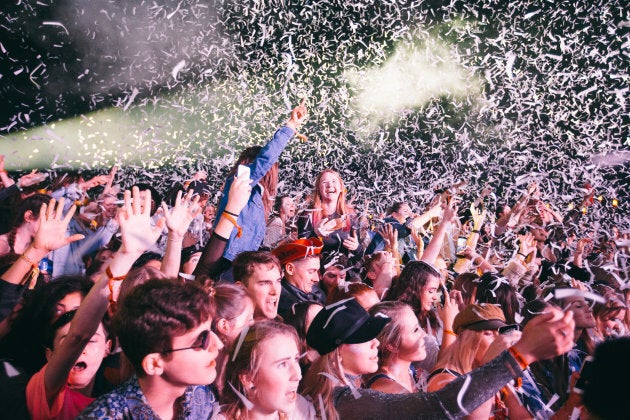 Helen Marcou is a Melbourne-based music activist, one of the organisers of the successful Save Live Australia's Music (SLAM) movement and co-owner of the popular Bakehouse Studios. She has also been involved with Victorian venues implementing stronger safeguards to protect against bad behaviour at gigs. After forming a Facebook group to share issues in the Melbourne music scene, Marcou said she was shocked to see how common sexual harassment was in the current music industry.
"I was so disappointed to see it was so intrinsic and prevalent in our community. It was the fact our performers were not safe in their own workplace, and not afforded same protections as other workers in other industries," she told HuffPost Australia.
"We've got to look at decreasing this. There needs to be more education, training for security guards and staff and managers, to recognise harassment. There isn't enough mention of sexual harassment in security training courses, so we need to influence training curriculum."
"Often the guards are there to protect the venue not the punters. The venues are mostly good citizens, and they want safer spaces. For us, this is about cultural change."
Shannon Driscoll is co-director of the non-profit organisation Girls Rock! Melbourne, which aims to empower young women and gender-diverse people to enter the music industry. She said the group was taking even stronger action to protect minorities in the music scene.
"We try to do a self-defence workshop to teach them about not being afraid to raise their voice or make a scene if someone hurts them. We're also having discussions about the things that might happen to you, talking through the appropriate response, so it sort of normalises their ability to let a bar staff know or let a friend know or tell security, so that's the normal response instead of keeping it bottled up," she told HuffPost Australia.
"It's still very prevalent. There are a lot of great changes being made, venues putting up signs that if you're being harassed or assaulted, to let someone know and the staff will kick them out. We're getting support from venues and the bands on stage who might stop a gig if the crowd is getting violent or acting inappropriately."
Fileborn said venues and festivals still had a way to go before hitting the benchmarks for safety. New innovations like putting signs up in female bathrooms, giving women phone numbers to call or secret codewords to use at the bar to discreetly let staff know if they are being harassed, were good steps forward, but more needed to be done.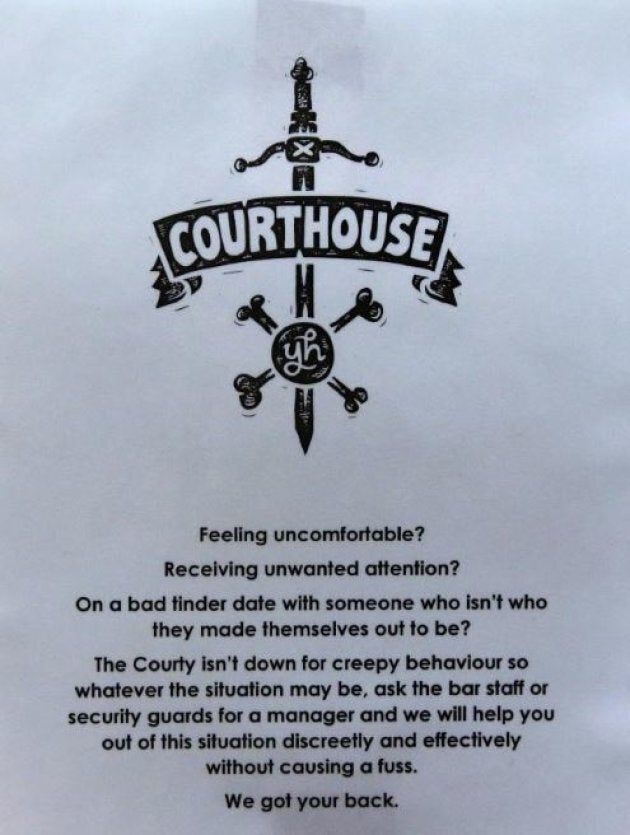 "We're seeing some venues looking to take proactive responses, getting involved with the training we're running, starting their own campaigns and putting up signs, while other venues just dont want to know about it or don't see it as their problem," she said.
"There should be a zero tolerance approach to harassment and abuse, plus signs up saying they don't tolerate this behaviour, and if we see you engaging in it, there will be consequences and then following up on that. They need policies in place to support and train staff to know what sexual assault and harassment are, because some of the lower level stuff is not recognised as assault. They must be aware of the full behaviours that constitute sexual harassment and assault."
Fileborn said venues and festivals had made good progress, and looked forward to seeing more done in the future.
"It does seem there's a lot of momentum around the issue. We're starting to see venues and festivals get called out more when harassment and assault occurs, and especially when their response isn't good. It's getting more difficult to ignore."