You may think Prince William and the Duchess of Cambridge are couple goals, or that Prince Harry and fiancée Meghan Markle are straight out of a fairy tale. But there's another royal couple who's just as worthy of your interest: Queen Elizabeth II and Prince Philip.
The royal couple ― William and Harry's grandparents ― aren't the most expressive pair in public (you won't see them engaging in PDA, like Meghan and Harry) but their love story is just about as romantic as they come.
They first met as children at a 1934 royal wedding. Then, in July 1939, a 13-year-old Princess Elizabeth encountered Philip Mountbatten, then 18, at the Royal Naval College in Dartmouth. Some time after, the pair became pen pals, Ingrid Seward, the editor-in-chief of Majesty magazine and author of My Husband & I: The Inside Story of 70 Years of the Royal Marriage, said.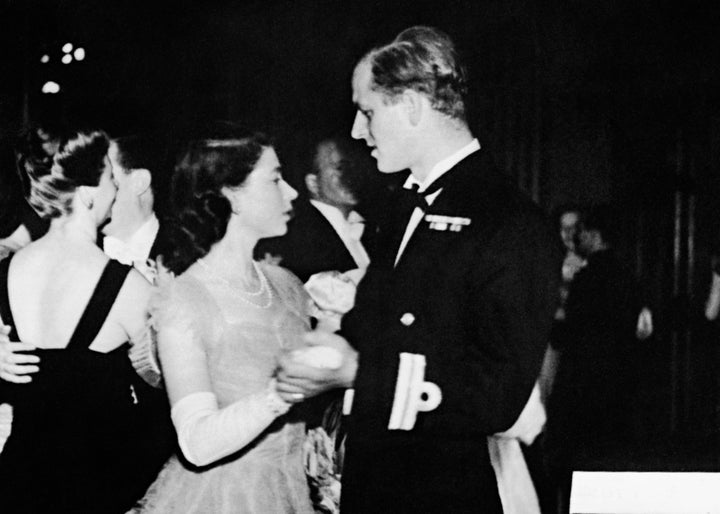 "He was different than all the aristocratic rich young men Elizabeth had met previously. He had no money and no estates, but had royal blood in abundance ― they were cousins through Elizabeth's great-grandmother Queen Victoria," Seward told HuffPost. (Philip was originally a prince of Greece and Denmark, though he'd go on to abandon his Greek and Danish royal titles to marry into Britain's royal family.)
Elizabeth developed a bit of a crush.
"Philip was so handsome, he was almost beautiful," Seward said. "From the moment Elizabeth saw him again when she was 13 years old and he was 18, she never looked at another man."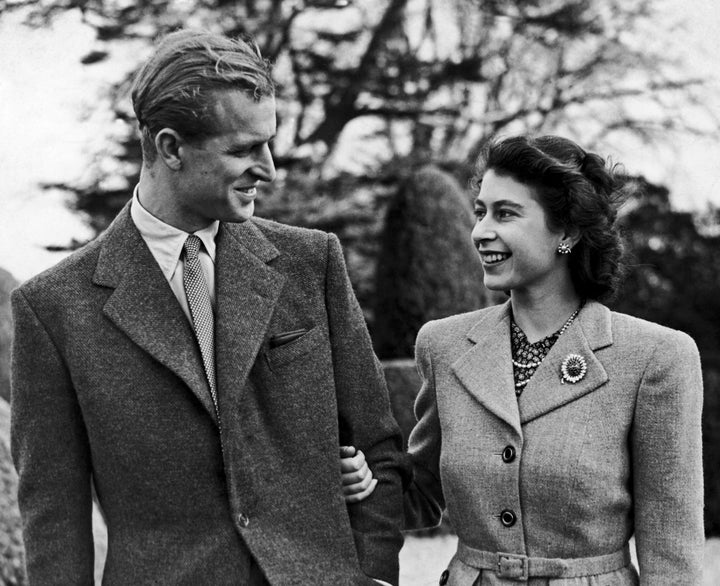 They wed in November 1947 when Elizabeth was 21. The marriage that followed is chronicled in Netflix's popular drama series "The Crown," which includes some pretty juicy details: The second season implies that in the mid-1950s, Philip had a fling with renowned ballerina Galina Ulanova.
Though Philip's faithfulness has often been the subject of speculation, Seward said the ballerina plotline is more fiction than fact.
"Galina Ulanova did dance 'Giselle' for the queen on her first and only visit to the U.K., but the dancer was accompanied by her husband on the visit," Seward said. "She never met Prince Philip, who left for his five-month tour a week after she arrived in the U.K."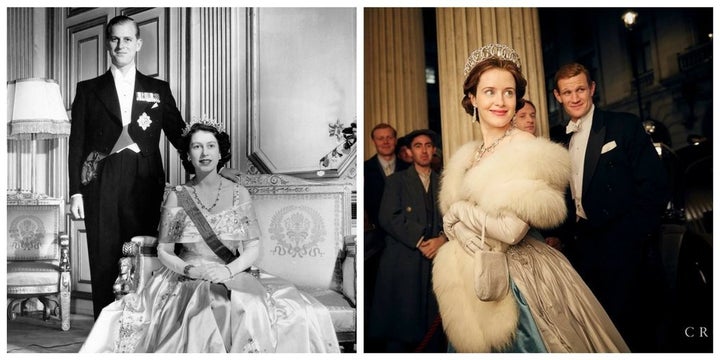 Seward noted that the real queen and her husband are far more interesting and nuanced than their on-screen characterizations on "The Crown."
"The queen has much more humor than the character portrayed by Clarie Foy, and Prince Philip is far more determined, royal and masculine than the TV character," she said. "They belong to an era that never showed emotion in public but in private, had many more laughs."
What else is there to know about the queen and Philip's private and public love story? Below, Seward and other royal experts take a look back on the royal couple's biggest moments in 70 years of marriage.