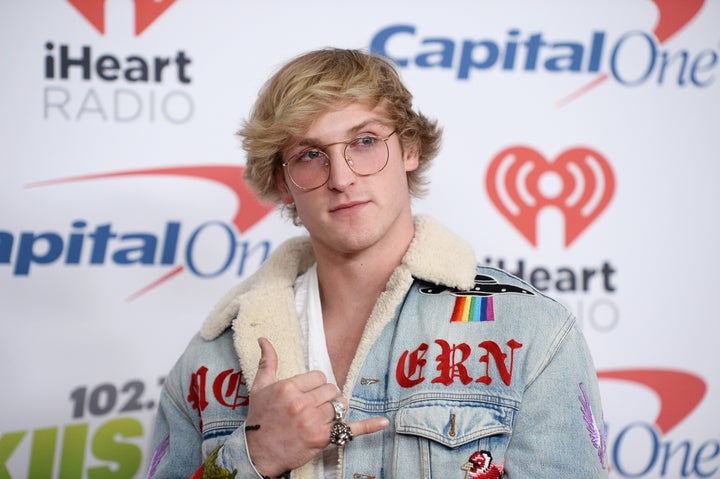 The American YouTube star Logan Paul has faced a barrage of criticism after he posted a video which showed the body of an apparent suicide victim in Japan.
The video (which has since been taken down by Paul), showed the star and his friends walking through the Aokigahara forest which is known to be a frequent site of suicides.
While walking through the forest, the friends and their guide come across what appears to be a body. Despite some of the group clearly being in shock at the discovery, jokes were also made.
Almost immediately after the video had been posted on the 31 December, Paul started to face a barrage of stark criticism and by Sunday evening the video had been taken down.
Paul has since tweeted an apology, saying that he had been misguided by the "shock and awe" of the situation.
"I'm surrounded by good people and believe I make good decisions, but I'm still a human being. I can be wrong." he said.
Despite containing jokes, Paul claims that he posted the video to raise awareness saying that "if this video saves just ONE life, it'll be worth it."
Reaction to the video however has been almost universally negative.
Game of Thrones star Sophie Turner branded Paul an "idiot" and said: "I pray to God you never have to experience anything like that man did."
Actor Aaron Paul branded the YouTube star as being "pure trash".
Others have pointed out how young Paul's audience is, calling on YouTube itself to be more proactive in protecting its younger users from disturbing or upsetting content.
The video was part of Paul's daily 15-minute vlog series which is viewed by millions of people around the world.
As one of the largest YouTube stars in the world the 22-year-old has over 15 million subscribers and his videos regularly receive over 2 million views.
YouTube has now released a statement about the incident saying:
"Our hearts go out to the family of the person featured in the video. YouTube prohibits violent or gory content posted in a shocking, sensational or disrespectful manner. If a video is graphic, it can only remain on the site when supported by appropriate educational or documentary information and in some cases it will be age-gated. We partner with safety groups such as the National Suicide Prevention Lifeline to provide educational resources that are incorporated in our YouTube Safety Center."
Paul had been taking a trip to Japan with friends when they decided to visit the Aokigahara forest at the base of Mt Fiji.
The forest has a reputation as a destination where some young people are known to have taken their own lives.
The Japanese authorities deliberately don't reveal the exact number of deaths each year while the forest itself contains signs urging people to seek medical help rather than take their own life.
Useful websites and helplines:
Samaritans offers a listening service which is open 24 hours a day, on 116 123 (UK and ROI - this number is FREE to call and will not appear on your phone bill.)
Mind, open Monday to Friday, 9am-6pm on 0300 123 3393
Get Connected is a free advice service for people under 25. Call 0808 808 4994 or email: help@getconnected.org.uk