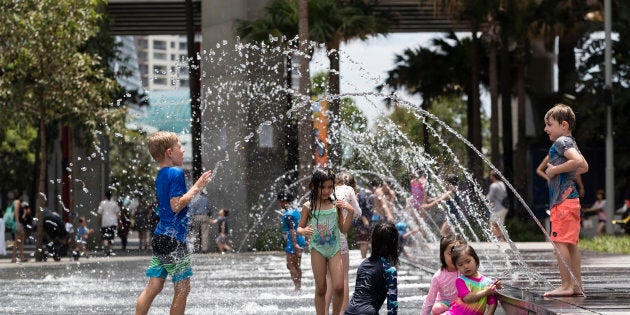 Australia has just sweltered through its third hottest year on record, the country's weather bureau has confirmed.
2017 was the third hottest year since records began in 1910, with a national mean temperature of 22.76C, or 0.95C hotter than the nation's long-term average, the Bureau Of Meteorology said in its annual climate statement.
"Seven of Australia's ten warmest years have occurred since 2005 and Australia has experienced just one cooler than average year in the last decade," the BOM report said.
Natural climate drivers in Australia -- such as El Nino -- were neutral, and there were cooler than average waters to Australia's west and warmer than average waters to the east of Africa during the year.
This created a strong temperature gradient across the Indian Ocean which favoured a drying influence on Australia, the report said.
"Despite the lack of an El Nino — which is normally associated with our hottest years — 2017 was still characterised by very warm temperatures," the Bureau's head of climate monitoring, Karl Braganza, told Newscorp on Tuesday.
Despite the scorching end to 2017, it was also Australia's 30th-wettest year in a record spanning 117 years the BOM Report found.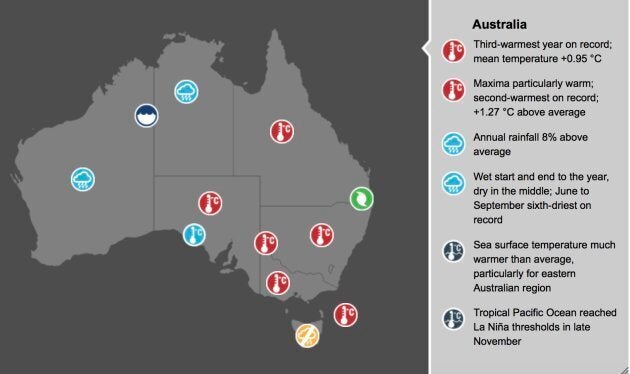 The area-average total was eight percent above the 1961–1990 average of 465.2 mm.
While rainfall wa sup in some areas, the 2017 figure was below average for most of inland Queensland, most of New South Wales, eastern to central Victoria, and all of Tasmania.
Rainfall was below average across southern Australia during the cooler months of May–September.