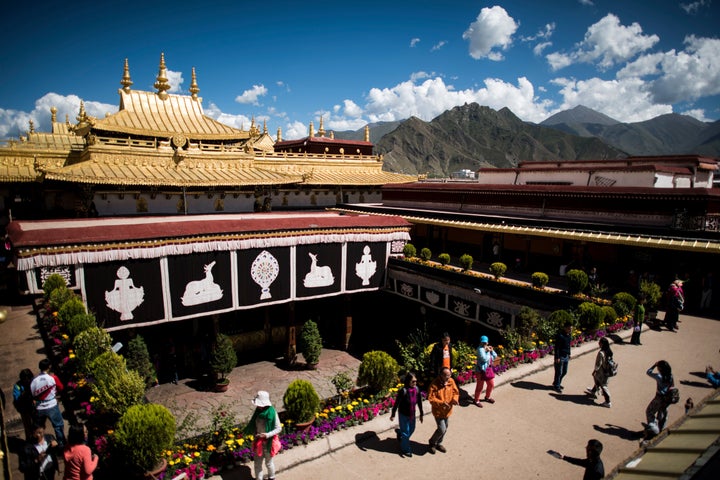 The Jokhang temple, one of Tibet's most sacred sites, reportedly caught on fire on Saturday in the city of Lhasa. Dramatic videos shared on social media show the seventh-century temple, dubbed the "heart of Tibetan Buddhism," engulfed in flames and smoke.
Chinese state news media reported that the fire had been "quickly extinguished" after it broke out at the UNESCO heritage site on Saturday evening. No injuries or damage to relics has been reported.
Some observers, however, have expressed concern that China may be suppressing information about the blaze, which occurred a day after Losar, the traditional Tibetan New Year.
Robert Barnett, a London-based expert on contemporary Tibet, told the Guardian that China's official news media didn't report on the fire for almost four hours "even though you could see it from miles away across the whole city. Since 1950, China has governed Tibet, which is mostly out of bounds to foreign journalists. Flows of information both into and out of the region are strictly controlled.
"This has increased the fear of people that something really serious has happened," said Barnett. "People are hugely concerned, rightly or wrongly, that the damage might be much more severe than the media is letting on."
According to the New York Times, photos and videos of the fire were scrubbed from Chinese social media platforms on Saturday, prompting further concerns about the temple's status.
"I pray that the fire isn't serious and that the old buildings haven't suffered too much damage," Tsering Woeser, a Beijing-based Tibetan writer, told the Times. "For Tibetans, the Jokhang is the holiest of holy sites."