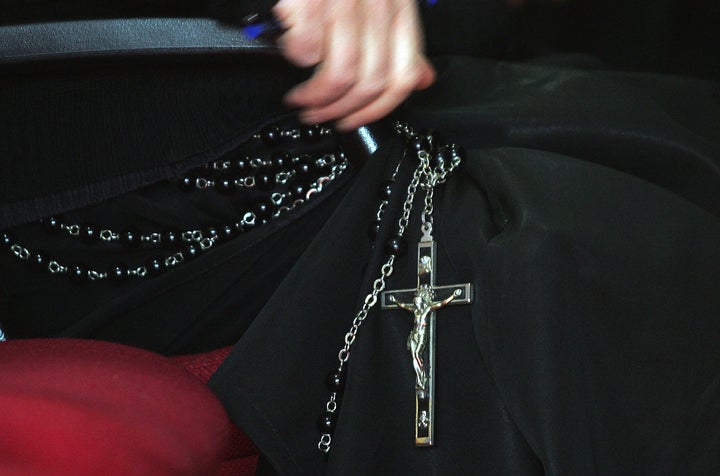 The Roman Catholic Church in Italy is reportedly dealing with a crisis of supernatural proportions.
Demand for exorcists in Italy has tripled in recent years, according to Benigno Palilla, a priest and exorcist from Sicily who has taught training courses on exorcism for several years. Palilla told Vatican News in a Feb. 22 article that he believes about 500,000 cases of alleged demonic possession are now emerging in Italy annually.
The priest attributed much of this demonic activity to rising dependence on fortune tellers and tarot card-readers ― practices he claimed "open the door to the devil and to possession," according to a translation by The Local Italy.
Many alleged demonic possessions turn out to stem from psychological issues, said Palilla. That's why it's important for exorcists to be approved by the church and receive intensive trainings.
"A self-taught exorcist certainly makes errors. I will say more: It would also take a period of apprenticeship, as happens for many professionals," he said, according to the Catholic News Agency.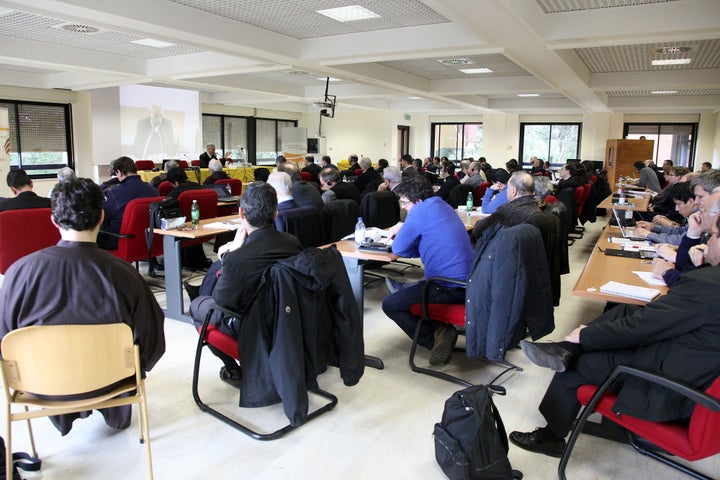 In the Catholic tradition, an exorcism is a specific form of prayer used to liberate people from the "power of the devil." In severe cases of demonic possession, church law states that only a bishop or a priest who has obtained the permission of a diocesan bishop can perform this special prayer.
Usually, priests appointed to be exorcists have received specialized training. The priests are taught to thoroughly investigate claims of demonic possession and to consider input from medical and mental health professionals.
During an exorcism, priests recite prayers and read from the Bible. They sprinkle water, lay hands, and sometimes breathe on the afflicted person, before showing a cross. The purpose of these rituals is to demonstrate the power of Christ over the devil, according to the United States Conference of Catholic Bishops.
Palilla's trainings in Sicily have the approval of local bishops.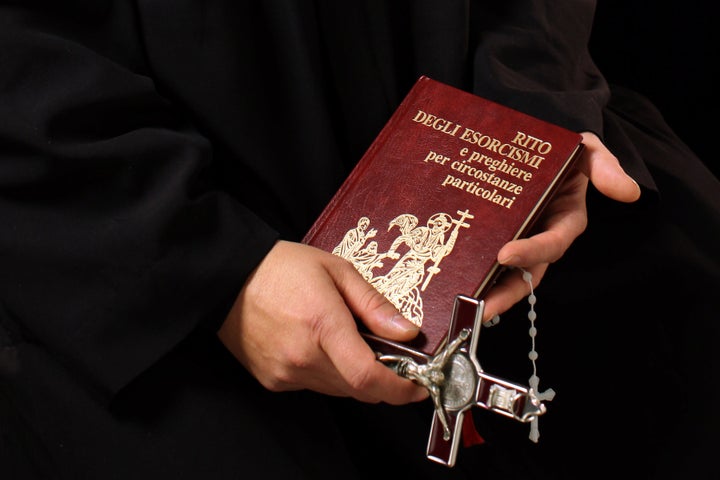 The Pontifical Athenaeum Regina Apostolorum, a Catholic educational institution in Rome, is planning to offer a special course on exorcism starting April 16. Similar sessions have been offered by the school in the past.
Cesare Truqui, one of the speakers at the upcoming event, told Vatican News he believes "we are at a stage crucial in history."
"Many Christians no longer believe in [the devil's] existence, few exorcists are appointed and there are no more young priests willing to learn," Truqui said.