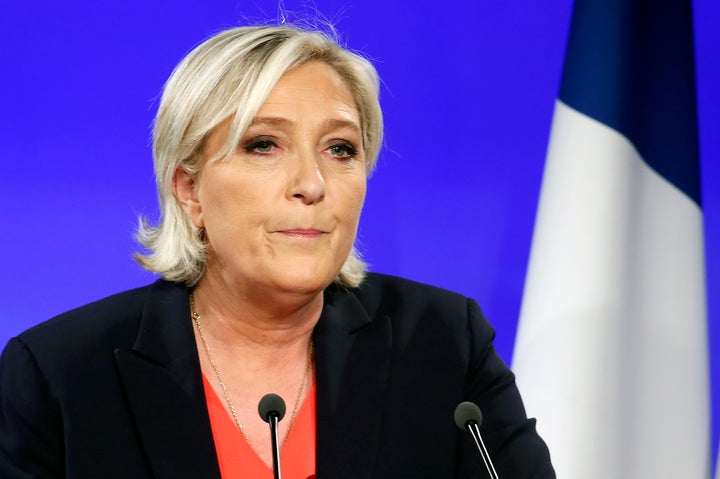 As France's presidential election campaign drew to a close in the spring of last year, the country faced a shocking new political reality. Established parties on the right and left had collapsed, independent centrist Emmanuel Macron beat far-right leader Marine Le Pen in the race for the presidency and more than 10 million people had voted for Le Pen's formerly taboo anti-Islam, anti-immigrant views.
Nine months later, however, Le Pen and her National Front party are weathering a turbulent period of reckoning. Le Pen came under fire for a disastrous campaign performance. The party failed to take advantage of the new glut of voters willing to back radical parties. It underperformed in parliamentary elections, and prominent members quit. The months of fighting prevented it from taking a lead role in opposing Macron's policies, even though a pro-European Union former banker from an elite intellectual background is practically its ideal target.
Now the National Front is trying to start fresh. It will hold a "refoundation congress" on March 10 and 11 where Le Pen is expected to present a new name for the party and a vision for its future. But while the party prepares a new veneer, it's also grappling with its past demons and a persistent inability to get its house in order.
A Refoundation, Not A Revolution
The refoundation congress won't produce a bold new direction or a dramatic mea culpa for the party's past, according to Cécile Alduy, an expert on French politics at Stanford University. Instead, Alduy says that the congress will be a mix of cosmetic changes to the party with a reaffirmation of its belief system.
"We are not renouncing anything. We are starting a new chapter in our history," Le Pen told a French broadcaster in February.
The intent will be to show unity and to spin that the National Front has its best years ahead, but the party requires deeper soul-searching than a name change if it wants to become more than an opposition party.
Family Drama
Perhaps the most embarrassing threat to Le Pen's efforts to present a clean new image comes from her father, the National Front's 89-year-old founder, Jean-Marie Le Pen.
The elder Le Pen is a source of both national fascination and disgrace. French courts repeatedly fined him for dismissing the Holocaust, and in his bestselling memoir released last month he defends the leader of the country's Nazi-collaborating Vichy government.
Marine Le Pen has spent years trying to fully remove her father from the party, but Jean-Marie Le Pen took legal action to cling to his title of "honorary president."
He recently denounced his daughter's plans to rename the party as "suicidal" and vowed to crash the congress despite being barred from attending.
Adding to the Le Pen drama is Marine's 27-year-old niece, Marion Maréchal-Le Pen. A popular figure for the party's support base in the South of France, she seemed poised to take a leading role in the party but instead abruptly quit following the election.
Maréchal-Le Pen is now trying to grow her fame outside of the party. In February, she gave a speech at the Conservative Political Action Conference near Washington, D.C., declaring that France is shifting "from the eldest daughter of the Catholic Church to the little niece of Islam."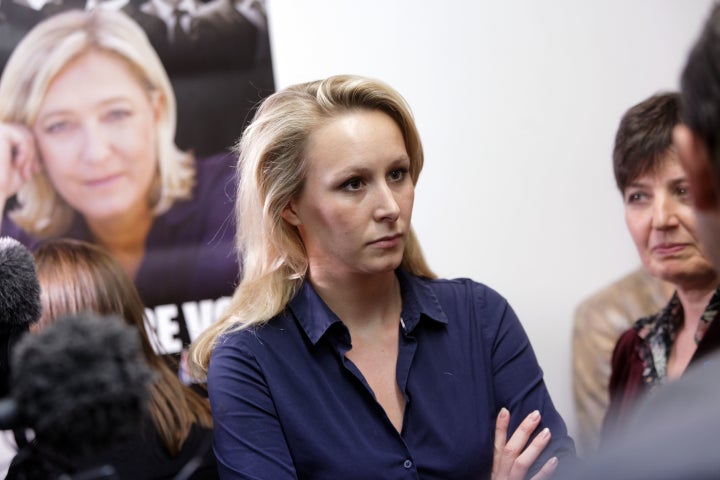 The Party's No. 2 Quits
Le Pen's former top strategist Florian Philippot, a mainstay of French media, will also be absent at the congress.
Philippot helped successfully cultivate the National Front's youth wing, which is central to the party's strategy to bring in fresh, more educated voices to replenish its membership. As an openly gay man in his mid-30s from an elite education background, he represented a different image for the party and sought to attract a wider range of voters.
But Philippot was also the face of the party's extreme anti-EU stance, vowing to return France to its own currency. His hard-line position didn't play well with voters and led to heated party infighting.
Philippot left the National Front last September after Le Pen effectively demoted him to "vice president in charge of nothing," he told French media. After resigning, he accused the front of backsliding toward the ways of its past. In February, Philippot launched his own party, The Patriots.
The long-term effects of his departure remain to be seen. It's possible Philippot's departure will result in young or more liberal-minded supporters shifting their allegiance from the party, according to Dorit Geva, an expert on the National Front at Central European University.
The Front is betting that a watered-down anti-EU stance will help return the party to its core values ― its ethno-nationalist appeals and opposition to immigration ― and dominate the political conversation by forcing other parties to respond to its radical views. It also allows the party to avoid tricky debates over how France could leave the eurozone without causing economic disaster, a plan it failed to assure voters of during the election campaign.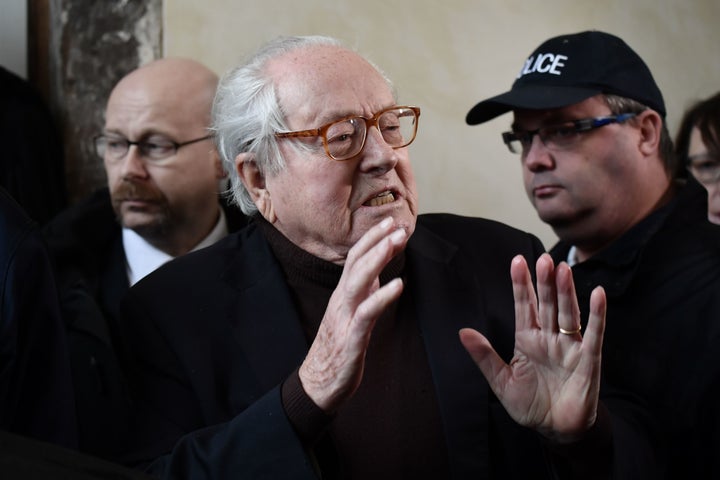 Ideology Over Experience
"The main challenge is that the party should become far more professional," said Jean-Yves Camus, a political analyst and author on the European far-right.
The National Front is 45 years old and receives sizable funding from European parliament, it also has hundreds of representatives in regional councils and runs several towns. But despite its entrenched role in French politics and decades of experience, Camus says the party still runs ramshackle campaigns and lacks trustworthy leaders.
In recent years, the party generally selected ideological outsider candidates for local elections who could present an anti-establishment image, Geva says.
As their lack of experience and political knowledge caught up with their grandiose promises, these candidates tended to perform poorly if elected. Other times Front officials barely got a taste of the spotlight before being forced to resign over misconduct.
A Wider Fracturing In France
Not everything in the National Front's future is firmly within its control. The rise of populist parties such as the Front is in part a symptom of once-powerful parties across the political spectrum losing their traditional support base, most notably the traditional left that was popular with the working class.
"Populists are the most spectacular and perhaps the most obviously dangerous manifestation of contemporary political instability, but they're really just one part of it," said Sheri Berman, a professor of political science at Barnard College in New York City.
If established parties can't convincingly promise to fix economic inequalities, guarantee growth and provide some vision of national identity without contaminating it with racism and xenophobia, Berman says, populist parties will rush in to fill that void.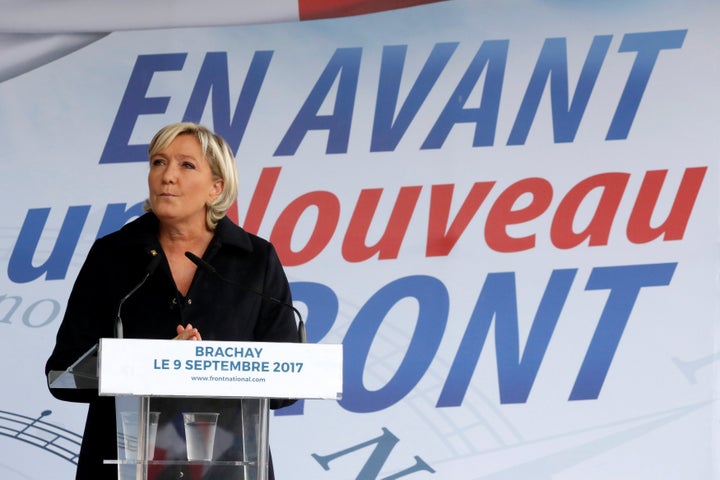 The Le Pen Problem
Even if the National Front manages to reposition itself as the primary opposition to Macron, experts say that one of the remaining barriers to transforming into a truly mainstream party is the presence of Marine Le Pen herself.
Le Pen has molded the National Front around her leadership, making her identity synonymous with the party. And while she has been relatively successful in "de-demonizing" the party and presenting a more palatable public persona than her father, the reality is that she remains extremely unpopular with the majority of French voters.
In key moments of the election campaign, such as a televised head-to-head debate with Macron, Le Pen appeared notoriously unpresidential and lacked the ability to articulate the details of her platform.
"The National Front will never be able to fully rebrand themselves until they lose the party name, but also the name of the person leading them," said Duncan McDonnell, an expert on populism and a professor at Griffith University in Australia.
"Until they move outside the family, they'll never shake off all the extreme-right baggage that they carry."