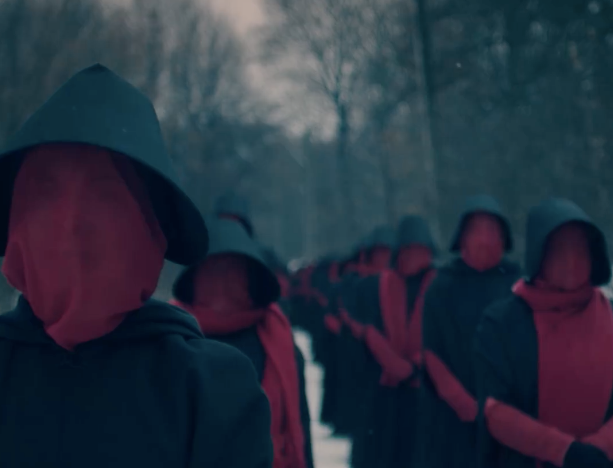 Offred is pretty busy in the second season of "The Handmaid's Tale."
Hulu released a new trailer for its hit series Wednesday afternoon and the minute-and-a-half clip reveals a lot about what's to come for our favorite characters. The trailer begins with Offred (Elisabeth Moss) sitting in the back of a truck, thinking to herself: "Is this what freedom looks like? What will happen when I get out? There probably is no out. Gilead is within you."
It looks as though Offred has escaped the grips of Commander Fred (Joseph Fiennes) and his evil wife, Serena Joy (Yvonne Strahovski), possibly with the help of her lover, Nick (Max Minghella).
If that wasn't enough of a plot twist, the trailer is a mashup of scenes including Ofglen (Alexis Bedel) working in a chemical wasteland and Moira (Samira Wiley) rioting presumably somewhere in Canada where she took refuge last season. Oh, and, Offred's pregnant with Nick's baby.
Season 2 of "The Handmaid's Tale" comes out April 25, and we cannot wait.