It's been a whirlwind, trans-Atlantic romance spanning just under two years and today, Prince Harry and American actress Meghan Markle will make it official.
In a meticulously planned ceremony to take place at St George's Chapel in Windsor Castle at midday, Markle will arrive by car with her mother. She will walk part of the aisle alone before being joined by her soon-to-be father-in-law Prince Charles for the final stretch, after her own father pulled out at the last minute due to health problems.
In details of the ceremony released overnight, the couple confirmed that their vows do not promise to "obey", modern language has replaced the "thee" and "thou" of tradition, and their music choices have a heavy American influence, including Stand By Me and This Little Light of Mine performed by a gospel choir.
And in a nod to the drama surrounding the uncertainty of Markle's fathers role in the ceremony, his name still appears on the order of service, which was printed days before he pulled out. It's been a turbulent few days for the couple, which follows a relationship that has blossomed mostly in the glare of intense media scrutiny. But it wasn't always the case.
The couple were set up by a mutual female friend in 2016, and met on a blind date in London that summer. During their engagement interview in November 2017, Markle, who at the time was appearing in the US TV series Suits, admitted: "I didn't know much about him." Markle said she asked her friend: "'I have one question', which was, 'Well, is he nice?' Because if he wasn't kind, it just didn't seem like it would make sense and so we went and we… met for a drink and I think very quickly into that we said, 'Well, what are we doing tomorrow? We should meet again'."
Harry said he knew very little about his prospective date too, but claimed he was "beautifully surprised" when she walked into the room.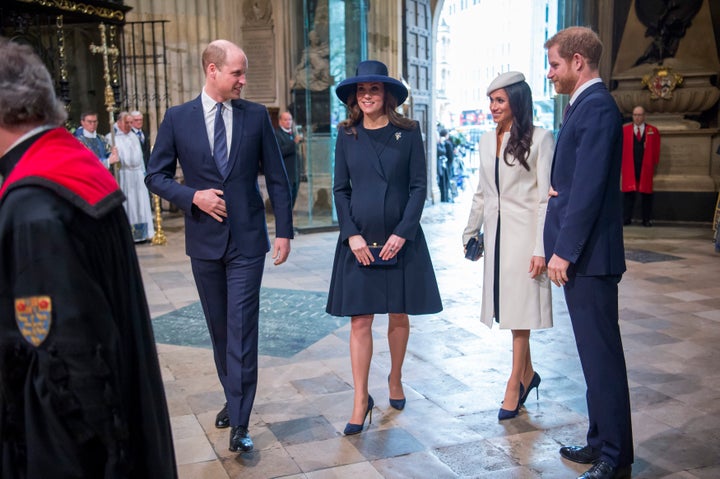 After another date, Harry, grandson of Queen Elizabeth and sixth in line to the throne, revealed: "I managed to persuade her to come and join me in Botswana and we – we camped out with each other under the stars, we spent – she came and joined me for five days out there, which was absolutely fantastic.
"So, then we were really by ourselves which was crucial to me to make sure we had a chance to get to know each other."
Still off the press radar, the early months of their relationship were spent flying between the star's former home in Toronto, Canada, where Markle filmed Suits, and the prince's cottage at Kensington Palace, London.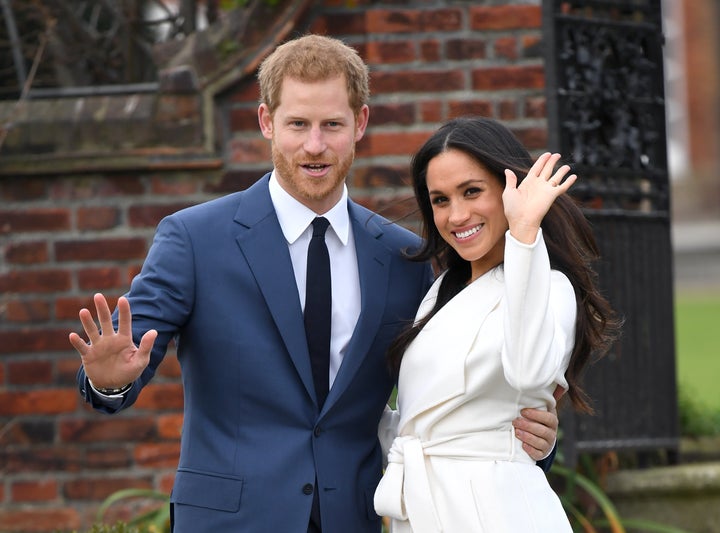 But Markle, who has also appeared in CSI: Miami, sci-fi show Fringe and movies such as Get Him To The Greek and Horrible Bosses, maintained: "We never went longer than two weeks without seeing each other, even though we were obviously doing a long-distance relationship. So it's… we made it work."
Harry revealed that he proposed during a cosy night at home over a roast chicken. "She didn't even let me finish, she said 'Can I say yes, can I say yes?' and then there were hugs." Markle recalled: "Just a cosy night, it was – what we were doing just roasting chicken and having …trying to roast a chicken and … just an amazing surprise.
"It was so sweet and natural and very romantic. He got on one knee."
Harry added: "The fact that I fell in love with Meghan so incredibly quickly was sort of confirmation to me that all the stars were aligned, that everything was perfect."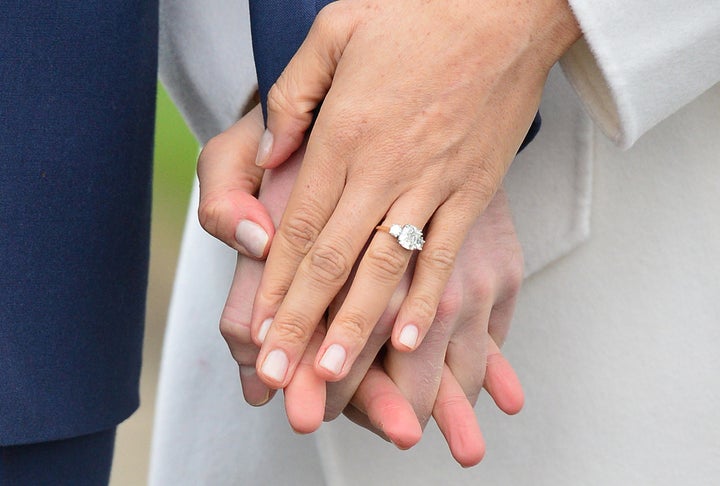 With a new royal wedding on the cards, the couple were thrust firmly into the spotlight, and even Harry was shocked at the attention they began to receive.
"I tried… to warn you as much as possible but I think both of us were totally surprised by the reaction after the first five, six months which we had to ourselves, of what actually happened from then," the prince said.
Harry had earlier taken the extraordinary step of issuing a statement in which he made clear his distress over the media's treatment of her, with very strong language referring to the "sexism" and "racism" to which she has been subjected.
In recent weeks the media attention has focused on Markle's father, Thomas, who appeared in pictures in a number of British newspapers which it later emerged were staged, prompting him to drop out of the wedding, telling celebrity news website TMZ that he did not want to "embarrass the royal family or his daughter."
Shortly afterwards, it looked as if the award-winning lighting director could still attend his daughter's nuptials, but it later emerged that doctors would not allow Mr Markle to leave hospital so soon after undergoing heart surgery on Wednesday.
Much has also been made of the fact this will be Markle's second marriage, having married producer Trevor Engelson in September 2011 after dating him for six years. Their wedding took place in Jamaica and was celebrated with a barbecue on the beach. The couple split in May 2013.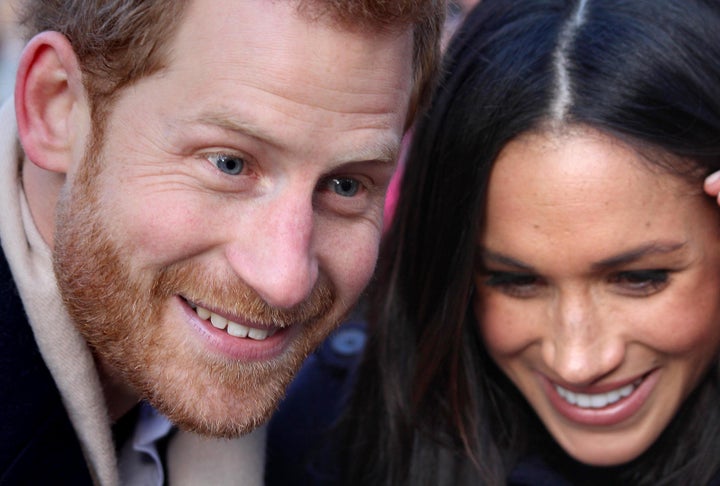 Markle, who was a global ambassador for World Vision Canada and campaigns for gender equality through her work as a woman's advocate for the UN, has had to adjust her lifestyle in the run-up to becoming a royal.
The lifestyle blog she ran focused around articles on self-empowerment and messages of positivity, in which she opened up about her life, loves, favourite foods and even her celebrity hairdresser, but it was closed down nine months after she started dating Harry, leaving fans the message: "Don't ever forget your worth – as I've told you time and time again: you, my sweet friend, you are enough."
Markle has also left the series Suits and deleted her Twitter and Instagram accounts. Upon her marriage, she will become a full-time royal and start charitable interests afresh with Harry. "I don't see it as giving anything up. I just see it as change," she said.
As for whether the couple plan to have children, Harry said: "One step at a time and hopefully we'll start a family in the near future."