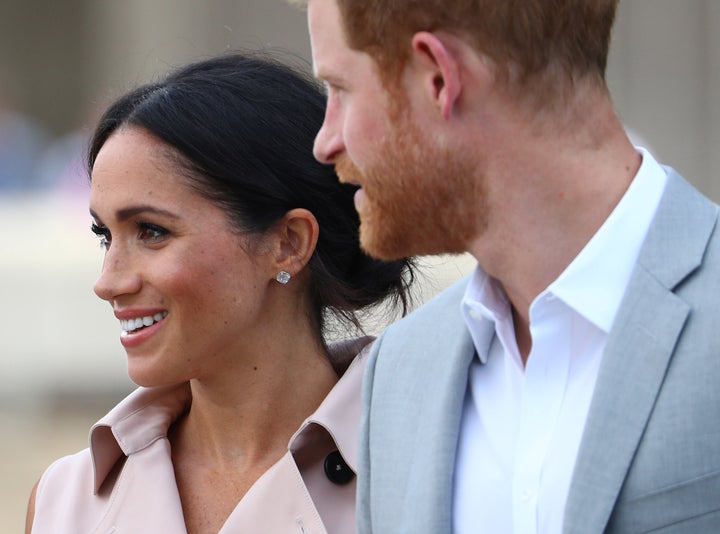 Meghan Markle and Prince Harry stepped out together in London on Tuesday, marking their first public appearance since Markle's father claimed his daughter looked "terrified" to be a royal.
The Duke and Duchess of Sussex attended an exhibition honoring the 100th anniversary of Nelson Mandela's birth, where they met Mandela's granddaughter Zamaswazi Dlamini-Mandela and anti-apartheid activists Paul and Adelaide Joseph.
They also heard a performance from the Ubunye Choir and viewed items from the exhibit before it opened to the public.
Markle wore a sleeveless $825 blush-colored trench dress from the Canadian label Nonie, which she paired with heels and a matching clutch. Harry kept things casual in slacks, a white collared shirt and a gray jacket.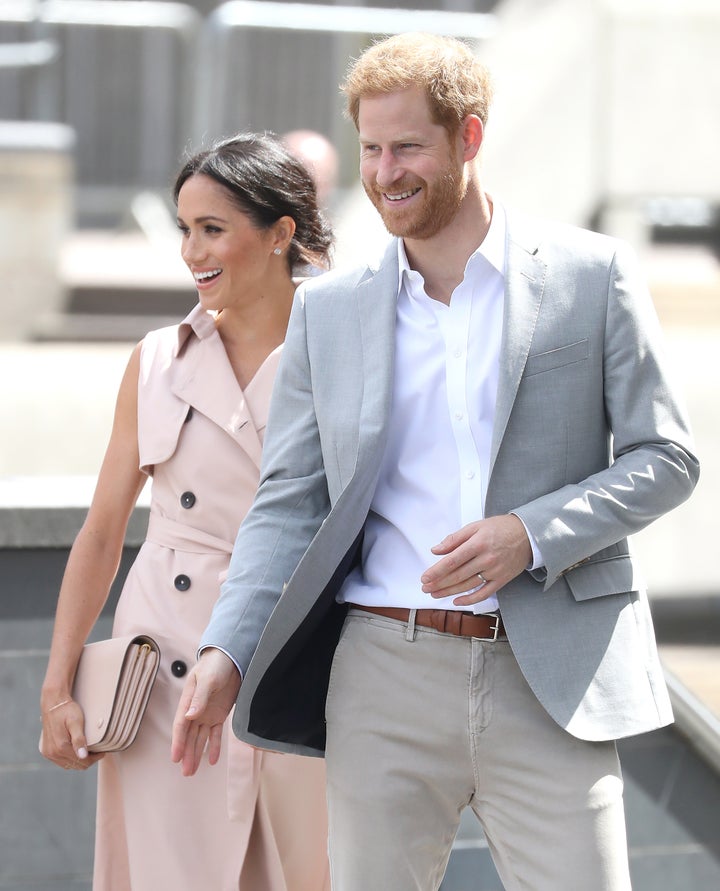 The week got off to a bit of a rocky start for the royal couple. The duchess' dad, Thomas Markle, granted The Sun an interview about his daughter that was published Sunday.
"I think she is terrified [of her new life]," Markle told the publication. "I see it in her eyes, I see it in her face and I see it in her smile. I've seen her smile for years. I know her smile. I don't like the one I'm seeing now. This one isn't even a stage smile ― this is a pained smile."
The former lighting director reportedly has not spoken with his daughter since she got married in May.
"I think she's under too much pressure," he said. "There's a high price to pay to be married to that family."
The interview came out the day after the Duchess of Sussex and the Duchess of Cambridge attended Wimbledon as their first solo outing as sisters-in-law: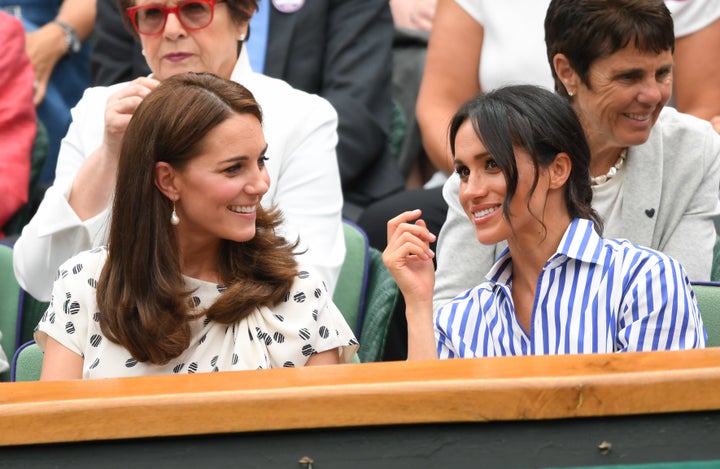 Thomas Markle has previously gone through the media to comment on his daughter and the royal family.
He granted a tell-all interview to ITV's "Good Morning Britain" in June after he admitted to staging paparazzi photos and saying he would miss the royal wedding because of heart surgery.
"They were disappointed [I couldn't make the wedding]," he said. "Meghan cried, I'm sure, she did cry, and they both said, 'Take care of yourself, we are really worried about you.' They said the important thing was that I get better."
"The unfortunate thing for me now is that I'm a footnote in one of the greatest moments in history rather than the dad walking her down the aisle," he added.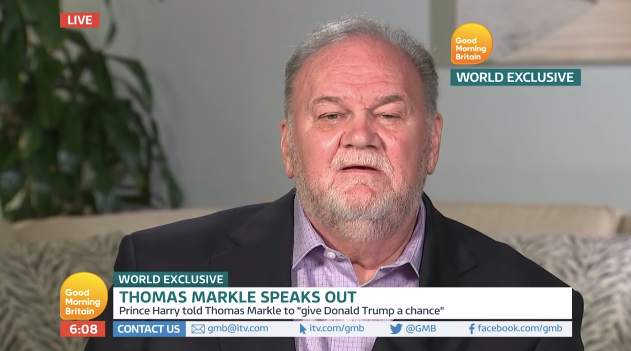 Just a few days after his interview on ITV, Markle denounced Queen Elizabeth II for scheduling a meeting with President Donald Trump. Markle has still not met any member of the royal family, including Prince Harry.
"If the queen is willing to meet our arrogant, ignorant and insensitive president, she has no excuse not to meet me," he told TMZ. "I'm nowhere near as bad."
Royal news doesn't stop at the wedding. Subscribe to HuffPost's Watching the Royals newsletter for all things Windsor (and beyond).