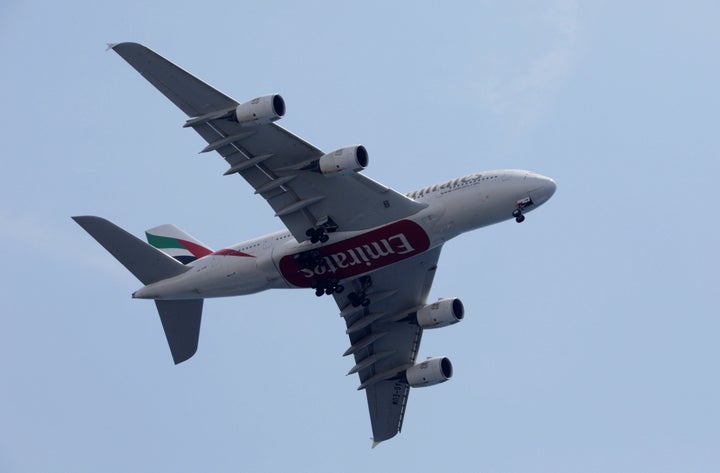 Dozens of passengers aboard an Emirates flight from Dubai to New York are reportedly being checked by emergency crews after becoming seriously ill.
Emirates Flight 203 arrived at JFK around 8.50am local time (10.50pm AEST) on Wednesday, carrying passengers who were coughing and reportedly had fevers of over 38 degrees celsius.
As the plane was arriving, the pilot raised concerns that many of his passengers appeared to be sick, reports said.
ABC News said the pilot had reported that two male passengers had very high fevers and that dozens were "coughing nonstop".
The New York Post initially said about 100 passengers were affected and that they were expected to be checked by members of the Centers for Disease Control and Prevention.
But Emirates said in a statement that about 10 passengers were taken ill on arrival and that, "as a precaution", they were being attended to by the local health authority.
The BBC reported that food poisoning is suspected as a cause.
Erin Sykes, who was on the plane, wrote on Twitter that the trip was "basically a flying infirmary" and questioned why some of the passengers were allowed to board.
Larry Cohen, who identified himself as one of the passengers aboard the plane, uploaded photos on Twitter showing dozens of police and emergency vehicles waiting outside the plane on the tarmac.
"All we have been told is that there are some sick passengers and that we need to remain on board," Cohen told Reuters via Twitter messaging.
The plane, thought to be an Airbus A380 containing at least 500 passengers, is said to have been quarantined.
The New York Police Department Counterterrorism Bureau said they were monitoring a "medical situation" at the airport.