Apple on Wednesday unveiled the iPhone XS, XS Max and XR, along with the Apple Watch Series 4 and a slew of new features aimed at improving upon the health, fitness, photography and other capabilities customers have come to depend on.
Speaking from the Steve Jobs Theater at the Apple campus in Cupertino, California, CEO Tim Cook called the iPhone XS "by far the most advanced iPhone we have ever created."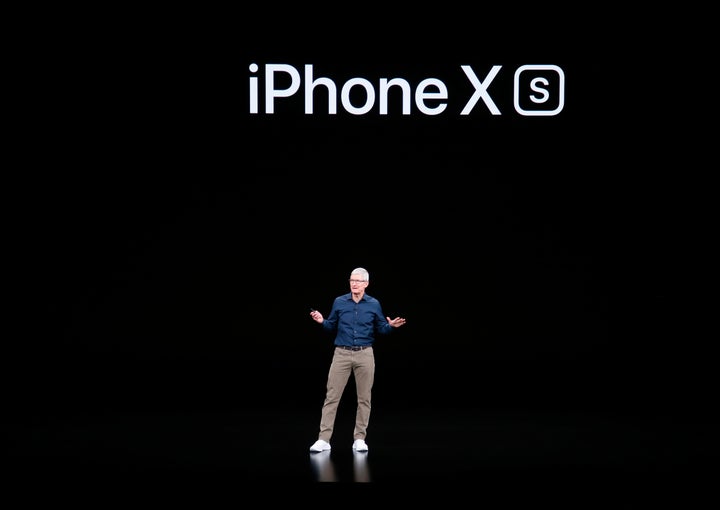 The iPhone XS and XS Max build upon the iPhone X, announced last year, by introducing larger screens and a new 7-nanometer chip called A12 Bionic, aimed at faster app processing. Phil Schiller, the company's senior vice president of worldwide marketing, described A12 Bionic as "the smartest, most powerful chip in a smartphone."
The iPhone XS and XS Max are two sizes of the same device, while the iPhone XR, a 6.1-inch phone with a bright LCD screen, falls somewhere between the iPhone 8 and iPhone X in terms of price. With the iPhone XS and the iPhone XS Max, Apple has revealed some of its most expensive phones yet. The iPhone XS starts from $1629 for a 64-gigabyte device, and the iPhone XS Max starts from $1799 for a 64G device. The iPhone XR comes in at a bit less, starting from $1229 for a 64G device.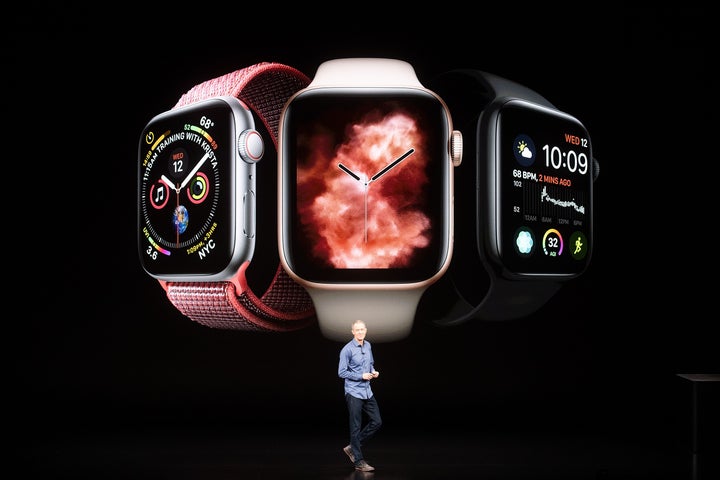 The company also announced details about the Apple Watch Series 4, which features bigger screens on a thinner device to produce less total volume than previous watch series. The screens go to the edges of the device and are over 30 percent larger, said Apple chief operating officer Jeff Williams.
The new Apple Watch also makes some important advances to the devices' health features. Series 4 can identify if the wearer has fallen, Williams said, and delivers an alert asking whether to initiate an emergency call. The watch can also detect atrial fibrillation and take an electrocardiogram, or ECG. Williams called the watch the "first ECG product offered over the counter directly to consumers" and noted that both new heart features had received Food and Drug Administration clearance.
Apple Watch Series 4 is priced at $599 for the GPS version and $749 for the GPS + Cellular model.
Wednesday's announcements came shortly after the company appeared to leak the new devices on its website. The names of the new phones appeared in a product site map XML file hosted on Apple's website Wednesday, just before the company officially unveiled the products.
Last month, Apple shares rose to a historic $207.05 and the company's market value hit $1 trillion.