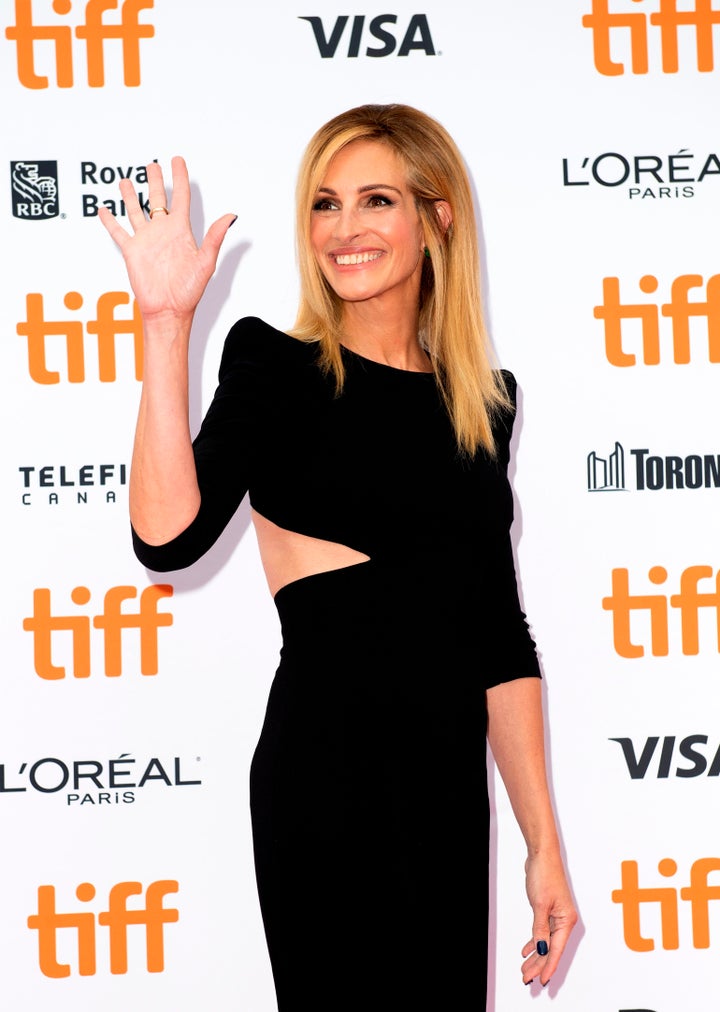 If you're going to insult Julia Roberts, you should at least have your facts straight. One Instagram commenter learned that the hard way.
An Instagram user named Nick, who uses the handle thevintagecostumecollector, shared a side-by-side image Sunday of Roberts and Hollywood icon Joan Crawford wearing similar black gowns. Nick had nothing but nice things to say in his caption, noting that he loved the "stylish classic elegance" of Roberts' look on the red carpet at the Toronto International Film Festival over the weekend.
One individual who commented on the photo had a different opinion, though, writing, "Joan Crawford looks way better in my opinion more classic and refined and Julia is wearing ugly black nail polish!"
Maybe the person thought Roberts would never actually see the remark, but alas, stars scroll through social media feeds, too.
In response to her critic, the Oscar-winning actress cleared up a couple of things.
"It is in fact a navy polish with garnets crystals as a grounding accent," Roberts wrote back. "In case you would like to edit your comment from 'ugly black nail polish' to ugly navy polish with Garnet crystals. Just sayin' 💅."
Now we know how the sales associate in "Pretty Woman" felt when this happened: