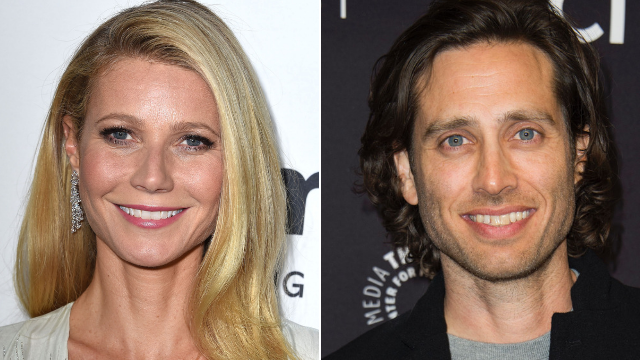 The two met on the set of "Glee," which Falchuk co-created, when Paltrow was a guest star. They began dating in 2014, shortly after the actress split from ex-husband Chris Martin. The two announced their engagement in January 2018.
"We feel incredibly lucky to have come together at this juncture in our lives, when our collective successes and failures can serve as building blocks for a healthy and happy relationship," the couple said at the time.
Paltrow and Falchuk spoke more about their engagement and relationship in a issue of Goop magazine.
"Personally, at midlife, I have tried to accept how complex romantic love can be," Paltrow said. "I have decided to give it a go again, not only because I believe I have found the man I was meant to be with, but because I have accepted the soul-stretching, pattern-breaking opportunities that (terrifyingly) are made possible by intimacy."
Prior to marrying Falchuk, Paltrow was married to Martin for about a decade before they "consciously uncoupled" in 2014, officially divorcing two years later. The two share a daughter, Apple, and son, Moses.
Falchuk was previously married to Suzanne Bukinik. The former spouses also have two children together, Brody and Isabella.