The Duke and Duchess of Cambridge stepped out together for a state banquet in honor of King Willem-Alexander and Queen Maxima of the Netherlands at Buckingham Palace on Tuesday.
"These visits, both outward and incoming, play an integral role in strengthening Britain's relationships with countries across the world," the royal family said in a statement its Instagram account.
For the elegant occasion, Prince William donned a tux, while the former Kate Middleton wore a stunning Alexander McQueen gown with the Lover's Knot tiara. McQueen is one of the duchesses' go-to designers.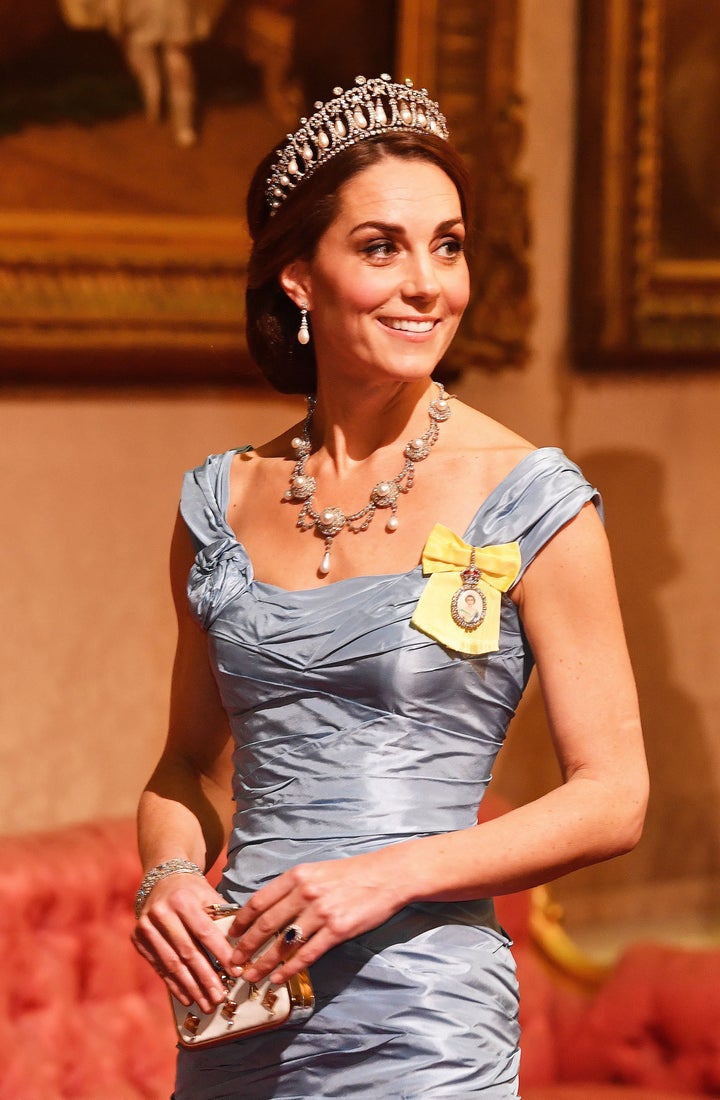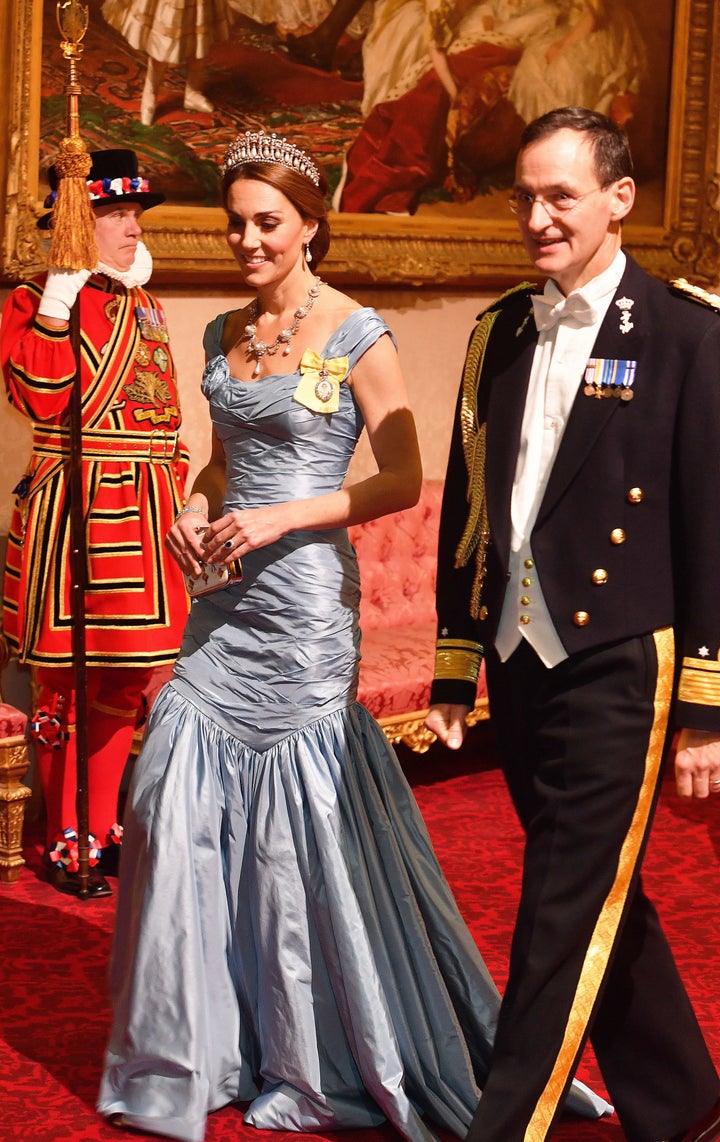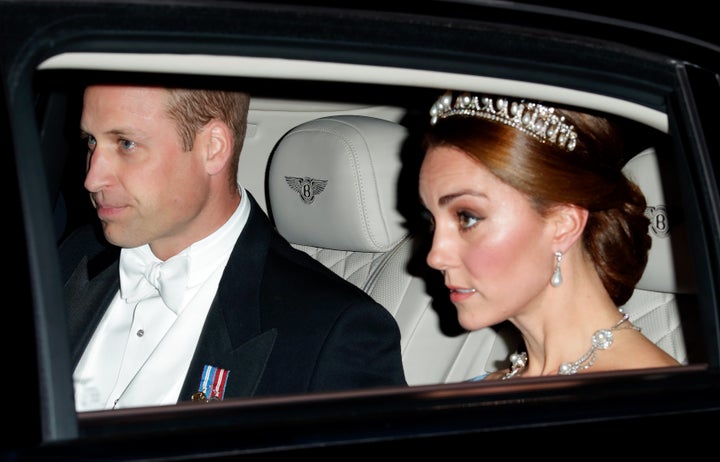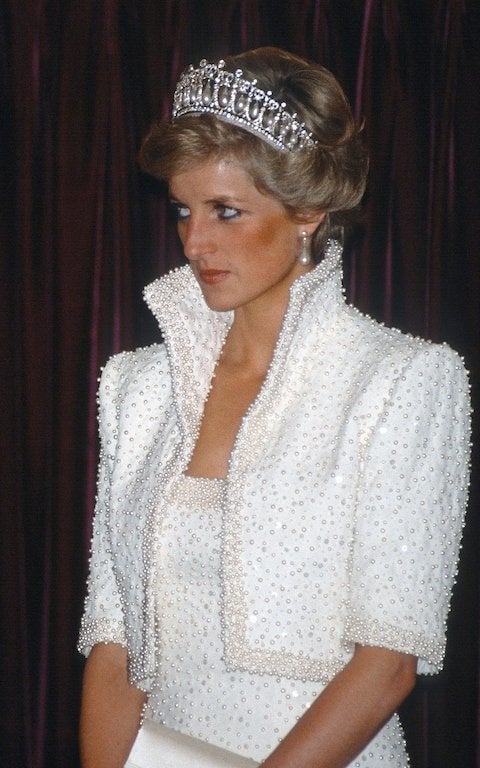 The duchess has worn the tiara on several other occasions, including diplomatic receptions at Buckingham Palace in 2015 and 2016, and a state banquet in honor of King Felipe and Queen Letizia of Spain 2017, according to Harper's Bazaar.
Elsewhere in Fiji, Prince Harry and Meghan Markle also wore formal attire for a state dinner on the very same day. The Duchess of Sussex dazzled in $1,430 blue, caped dress by Safiyaa, while Harry wore a tux: