Prince Harry and Meghan Markle's royal wedding went off without a hitch (except, of course, the former "Suits" actresses' dad drama leading up to the big day).
But as the world watched the grandeur unfold, the Duke and Duchess of Sussex revealed that there was one important wedding arrangement that didn't go quite as planned: the flowers.
Prior to the nuptials, both Harry and Meghan were planting flower bulbs at their home in Kensington Palace, according to a voiceover accompanying the exhibit, "A Royal Wedding: The Duke and Duchess of Sussex."
"We have a very small garden here that we had been planting things in the fall for and what was really special, I think, was that the morning of the wedding Harry went in and he picked some flowers to go into my bouquet, which was really beautiful and something that makes it sentimental and really meaningful," Meghan says in the recording, according to Vanity Fair.
"We didn't have as many flowers in our little garden as we had hoped for because I think it snowed at Easter!" Harry said, adding, "That kind of ruined the whole thing!"
It's safe to say no one else noticed a thing.
The royal wedding exhibit, which opened Oct. 26 at Windsor Castle, features Meghan's wedding dress, the tiara she wore on loan from the queen, and an older version of Prince Harry's frockcoat uniform of the Household Calvary. (He still uses the one he wore to the wedding.)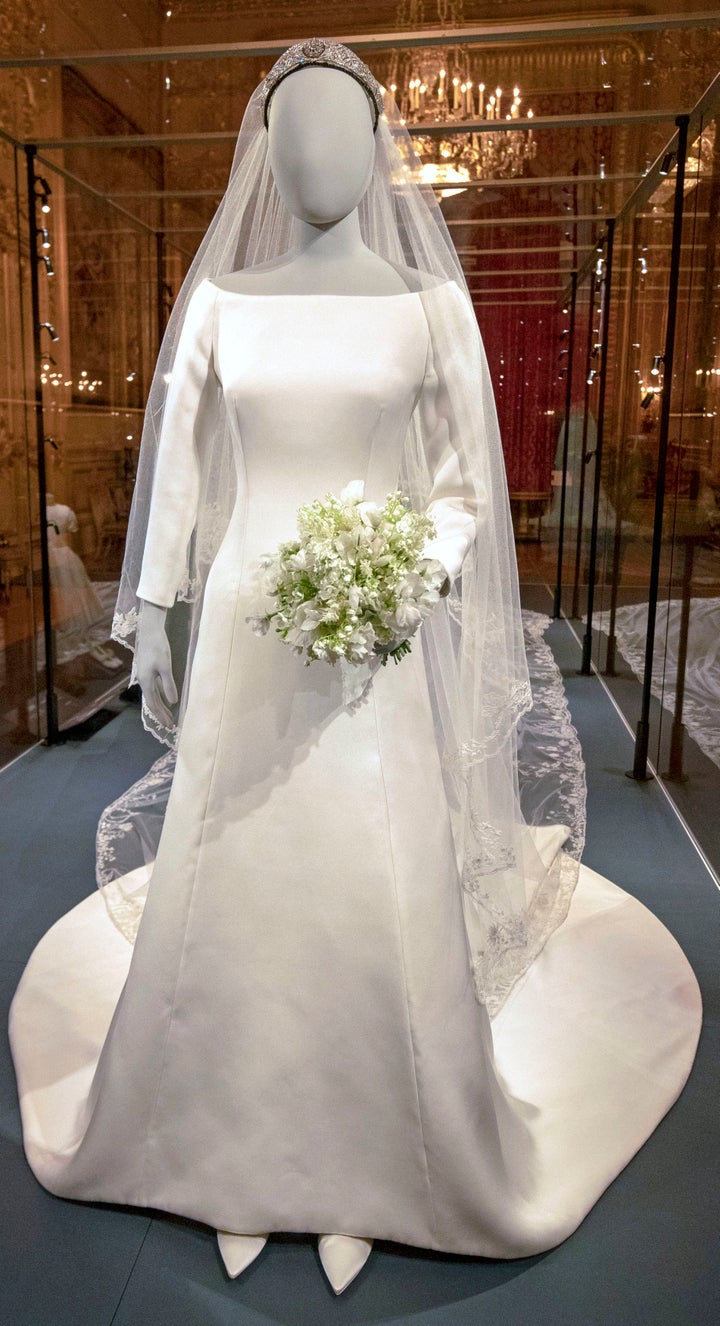 The Duke and Duchess of Sussex are wrapping up the last day of their 16-day royal tour, where they've made stops in Australia, Fiji, Tonga and New Zealand.
To kick off the tour, the two announced they were expecting their first child in spring 2019.
"Their Royal Highnesses have appreciated all of the support they have received from people around the world since their wedding in May and are delighted to be able to share this happy news with the public," a statement from Kensington Palace said.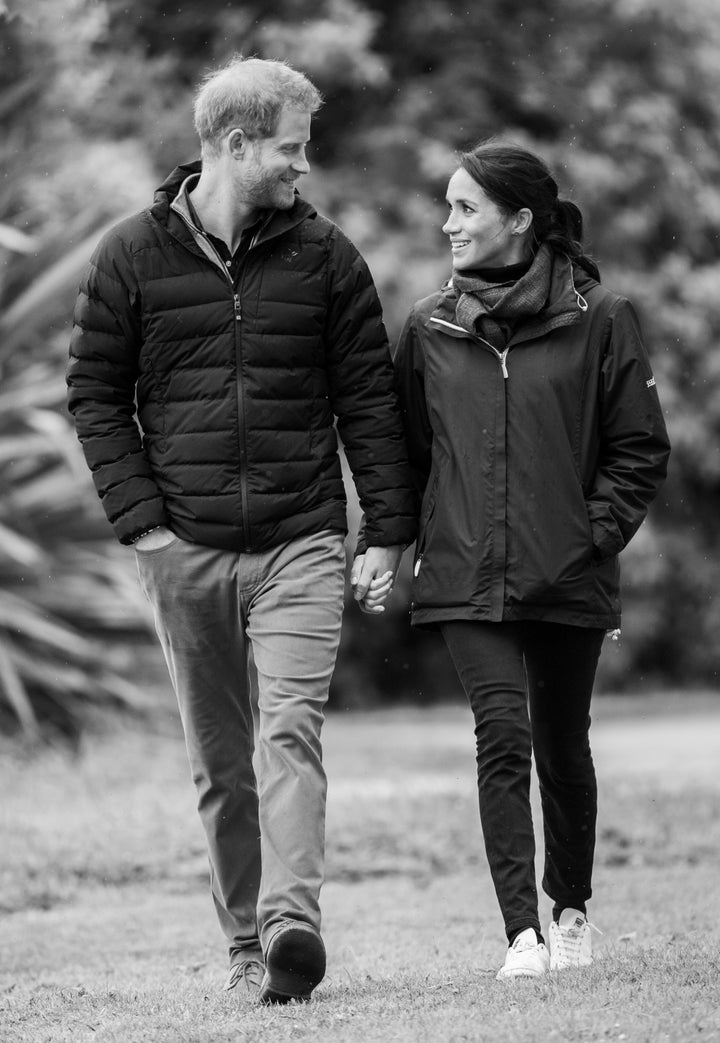 Throughout their tour, the duke and duchess have received many cute baby gifts. Harry referenced their "little bump" during an appearance at the Abel Tasman National Park in New Zealand.
"From myself, my wife and our little bump, we are so grateful to be here," he said. "We bring blessings from my grandmother the queen and our family. We are so grateful for your hospitality and the work to look after this beautiful place."