Natalie Portman and Jessica Simpson, two people who have likely never been mentioned together in the same sentence before, are now engaged in 2018's most aggressively random feud.
The "Public Affair" singer took offense at a recent interview with Portman, in which the actress said she was "confused" by a magazine cover featuring Simpson back in the day that left her questioning what kind of messaging our culture was sending to young women.
"I remember being a teenager, and there was Jessica Simpson on the cover of a magazine saying 'I'm a virgin' while wearing a bikini, and I was confused," Portman told USA Today in an interview published Tuesday. "Like, I don't know what this is trying to tell me as a woman, as a girl."
Portman wasn't just spouting off critiques of every early 2000s singer for no reason (that being said, we are all ears) but providing a commentary about the ways the music industry demands women be both virginal and oversexed.
The Oscar winner is currently promoting her buzzy new musical drama, "Vox Lux," in which she plays the world's biggest pop star, beset by personal struggles.
Simpson, who we'd surmise hasn't seen the Brady Corbet–directed film, wrote on social media that she was "disappointed" by the comment, as her image at the time was not always one of her own making.
"As public figures, we both know our image is not totally in our control at all times, and that the industry we work in often tries to define us and box us in," Simpson wrote on Wednesday.
She went onto push back against the implication that posing in a bikini is "synonymous with having sex" and not being a good role model.
During her heyday, much of the fascination with Simpson's celebrity concerned itself with her seemingly contrasting religious upbringing and highly sexualized image, perhaps most famously in her single about losing her virginity, "The Sweetest Sin."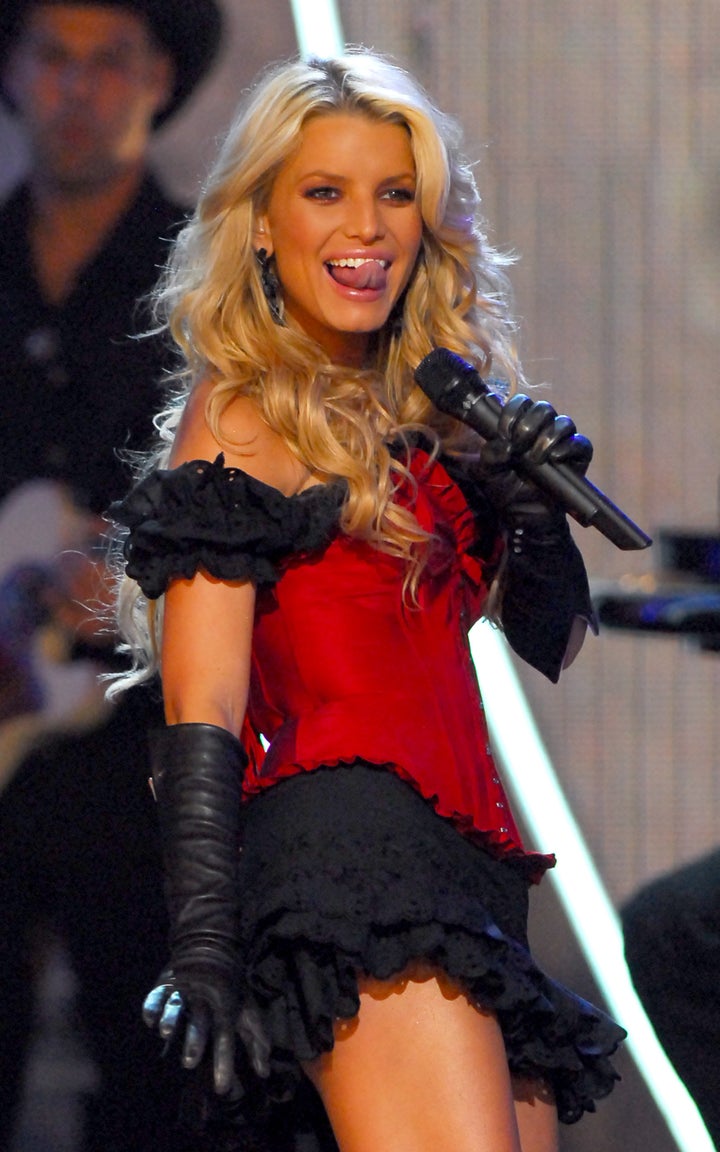 "I was taught to be myself and honor the different ways all women express themselves," the singer added. "I have always embraced being a role model to all women to let them know that they can look however they want, wear whatever they want and have sex or not have sex with whomever they want."
The former reality TV star went onto knock Portman's credentials as one of the most visible faces of the Time's Up movement, writing, "I have made it my practice to not shame other women for their choices."
"In this era of Time's Up and all the great work you have done for women, I encourage you to do the same," she concluded in the note.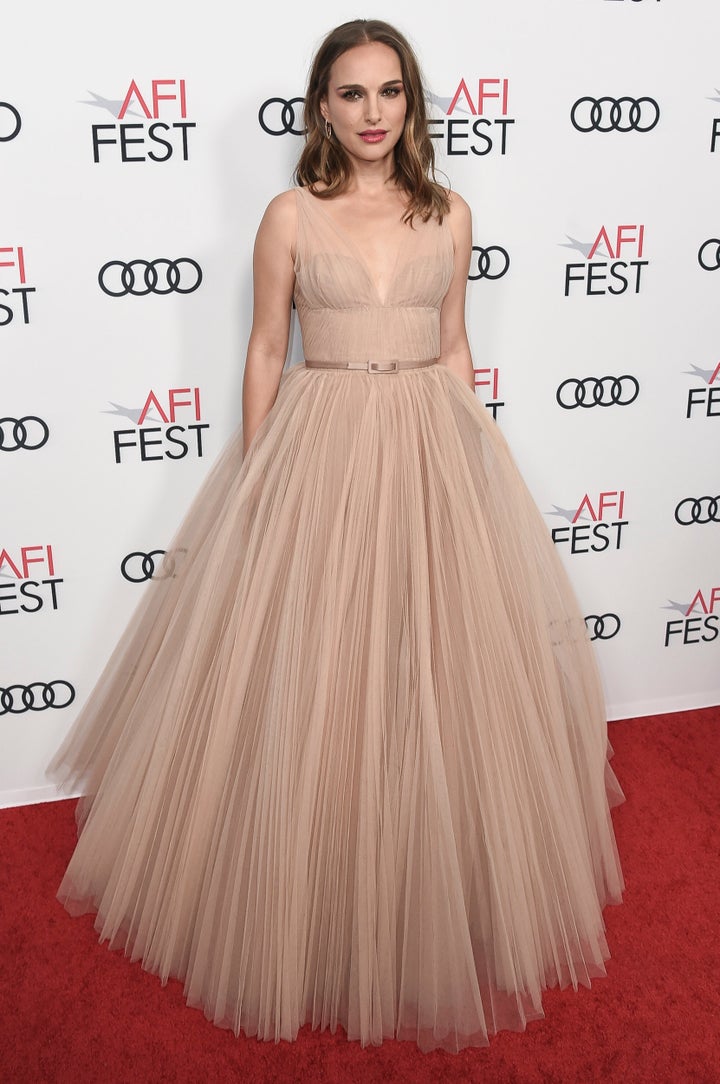 In the interview, Portman drew a distinct difference between Simpson and Madonna, with Portman saying that she felt "really lucky" to grow up with the latter as an idol.
"I felt really lucky to have her as a little kid, because I saw someone who was brazen and disobedient and provocative and trying to mess with people and always changing," Portman said. "I thought it was a great thing to see in a woman growing up."
The actress was quick to respond to Simpson's statement, however, addressing her confusion in an Instagram comment under the singer's original post.
Portman explained that her criticism was directed at the "mixed messages about how girls and women were supposed to behave" instead of how Simpson chooses to express herself.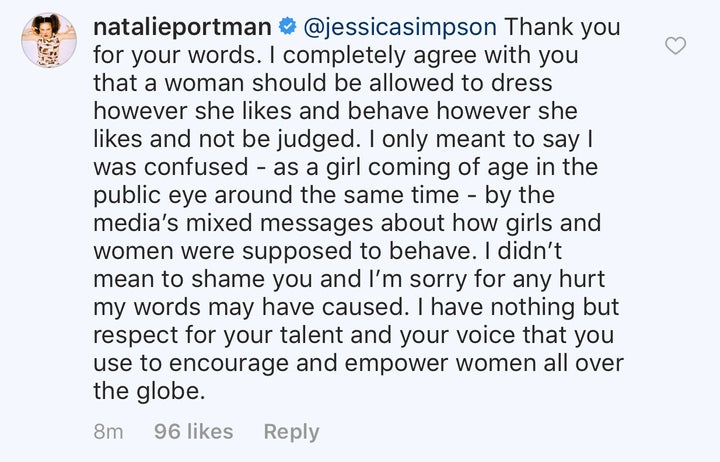 "I completely agree with you that a woman should be allowed to dress however she likes and behave however she likes and not be judged," Portman wrote.
"I didn't mean to shame you and I'm sorry for any hurt my words may have caused," she continued. "I have nothing but respect for your talent and your voice that you use to encourage and empower women all over the globe.
This story has been updated to include Natalie Portman's response via social media.