The members of the Justice League have successfully battled a whole franchise's worth of world-destroying supervillains, but they've yet to overcome one simple challenge: actors who want to move on.
In September, The Hollywood Reporter broke the news that Henry Cavill and Ben Affleck are likely out as Superman and Batman, respectively, in the DC movie universe. Cavill responded to the report by posting a cryptic Instagram video of himself with a Superman toy set to a recording of the "Blue Danube Waltz" barked by dogs.
In an interview with HuffPost, Jason Momoa was willing to be more direct.
"If they're both out, then listen: It's just the place they're at in their careers. I mean, how many has Henry done? He's done three?" Momoa said. "Yeah, I mean, like, you want to move on. I think if I did... shit, I have done three."
This year marks Momoa's big turn as the star of a stand-alone DC movie. "Aquaman," in theaters Dec. 21, doesn't feature a cameo from any previous DC Justice League member, but it does include a direct reference to the shenanigans that went down in 2017′s "Justice League" and therefore assuredly takes place in the same (so far unrebooted) universe.
Momoa is contracted for at least one more movie in that universe, he explained, but understands why his former co-stars might not be returning with him.
"I mean, Henry wants to just expand on something," he said. "Ben is an amazing director that is of age, and probably he's done enough. I don't know how to speak on behalf of them, but I had the time of my life [on 'Justice League']."
Momoa's sentimentality didn't end there. Throughout our conversation, he dished out endless love for his co-stars and director Zack Snyder, effectively convincing me that his time working on "Justice League" was indeed "phenomenal." Here's what he said:
On Zack Snyder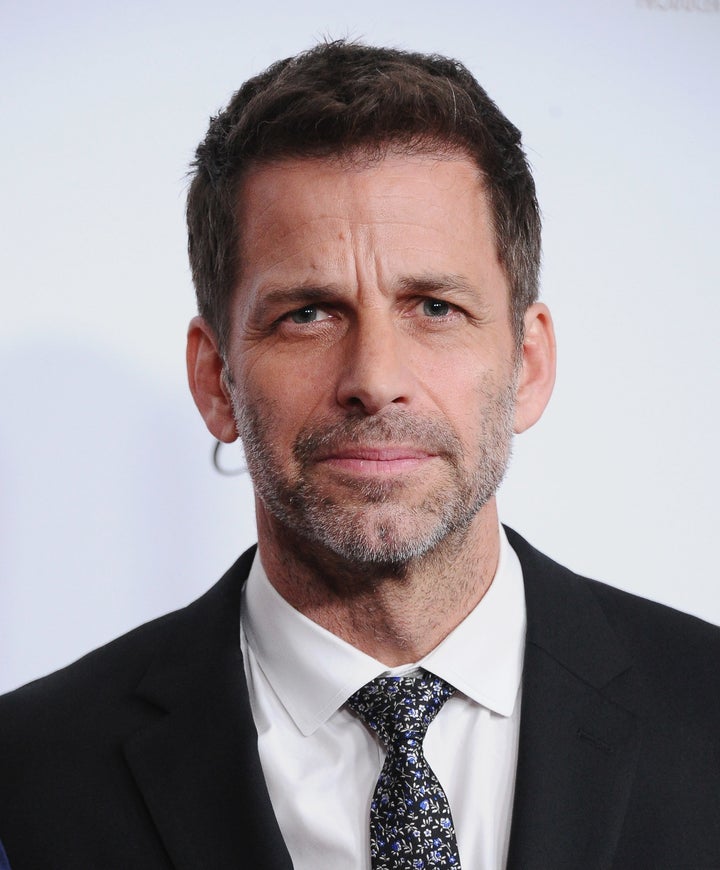 "Really, like, I'm a soul mate with him. He's family. I'm very indebted to that man. I invited him to my wedding. I told him to look around on my property and the things I barely held onto, because there were moments in my career where you can't put food on the table. Not being picky and choosy, but it's hard to make it in this business. I looked at him, and I said, 'You see these things? These would've never, ever, ever have happened if it wasn't for you.' So Zack has a huge part of my heart."
On Ezra Miller and Gal Gadot (Flash and Wonder Woman)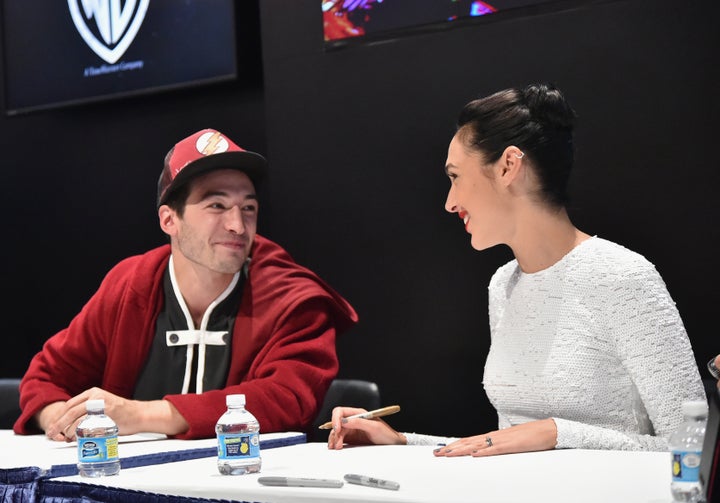 "Ezra, I've known since he was 14. Gal is maybe one of the most spectacular human beings I ever met in my life. Amazing mother and wife and just, leader."
On Henry Cavill
"Henry is the gentlemen who taught me when I came on not knowing anything. I'm like the ruffian hooligan, and he's just like, 'There's kids watching,' and I'm like, 'Oh, yeah. My bad.' He is totally 100 percent the Superman for me."
On Ben Affleck