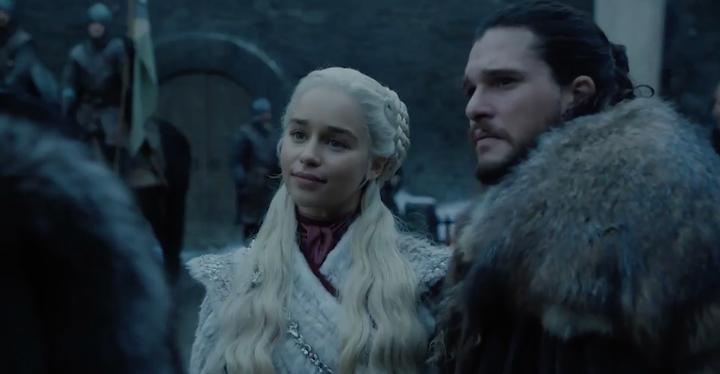 Khaleesi is coming ... to Winterfell.
During the 2019 Golden Globes broadcast on Sunday night, HBO released a seemingly innocuous promo for its upcoming shows. It teased various series, including "Big Little Lies" and "Euphoria," and then slyly, in the middle of what seemed like old footage from "Game of Thrones," we got a clip of the final season.
And it wasn't a nothing clip. Unlike the previously released Season 8 teaser, which was cool but was pretty much just a map of Westeros, this one shows a fairly significant moment. Does that mean we'll get a full trailer soon?
In the clip, Daenerys (Emilia Clarke) finally makes it to Winterfell with her boo/nephew Jon Snow (Kit Harington) at her side. Then she meets Sansa (Sophie Turner) for the first time, who's all like, "Winterfell is yours."
Whaaaat?
The previous season ended with Jon and Dany on the journey to the North, a journey Jorah Mormont (Iain Glen) warned against because of its potential dangers.
"All it takes is one angry man with a crossbow," he told Dany in Season 7.
Well, all that worry was for nothing, bruh. She's good.