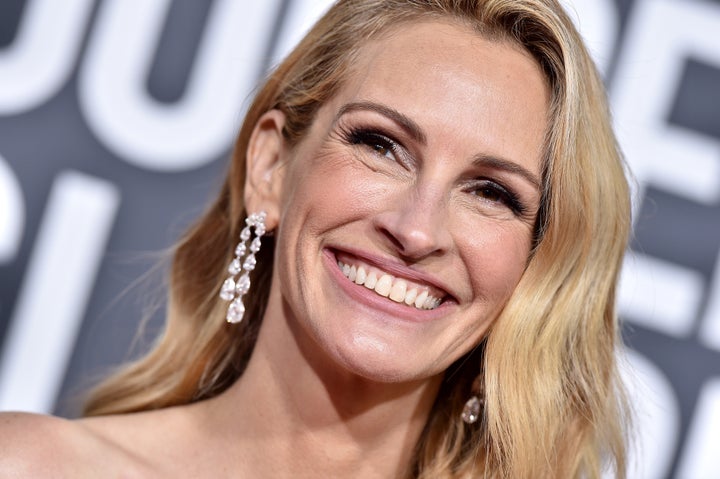 "Fun Night W My Fella," the 51-year-old Oscar-winning actress wrote. "Congratulations to All! And to all a good ( burger) night."
Roberts has won multiple Golden Globe acting awards in the past, including ones for her performances in "Pretty Woman" and "Erin Brockovich." But she has also seen a number of losses, including nominations for "Notting Hill" and "My Best Friend's Wedding." So perhaps she's now a pro at taking defeat with a positive attitude and a hunk of beef sandwiched between a delicious bun.
Let's also be glad she got burgers with her husband, rather than pizza ― because if she decided to channel her character from "Eat Pray Love," we may have seen a completely different Instagram post.