Two firefighters were among those killed in a Paris explosion at a bakery, the French interior minister has confirmed.
The massive blast rocked buildings hundreds of metres away and blew out the entire ground floor of a building at rue Trevise, in the Grands Boulevards central Paris shopping district.
A third person, identified as a Spanish national, also died in the explosion.
A fire department spokesman confirmed earlier that the blast injured a total of 36 people with 12 in a critical condition.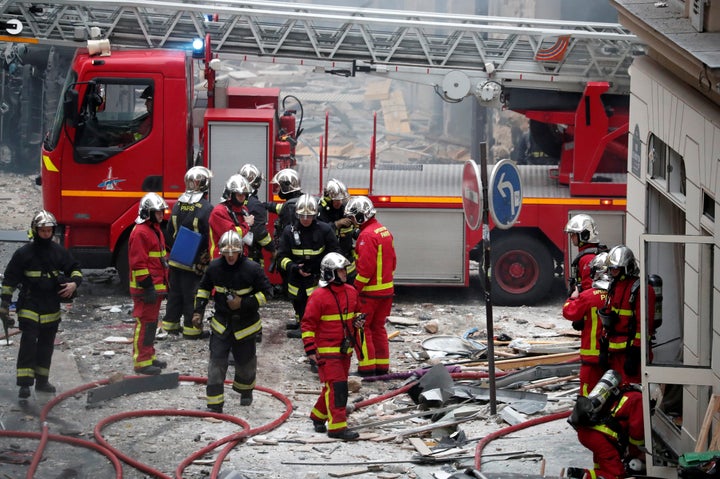 Pedro Goncalves, an employee at the Hotel Mercure opposite the bakery, said he saw firefighters enter the bakery in the morning but he and his co-workers "thought maybe it's a joke, a false alarm" and they went back to work.
About an hour later, he said a blast rocked the surrounding streets.
"In the middle of nothing, I heard one big explosion and then a lot of pressure came at me (and) a lot of black smoke and glass," he said.
"And I had just enough time to get down and cover myself and protect my head."
Goncalves said he "felt a lot of things fall on me" and that he was struck by shattered glass. He had a few cuts on his head, and spots of blood on his sweater and shirt.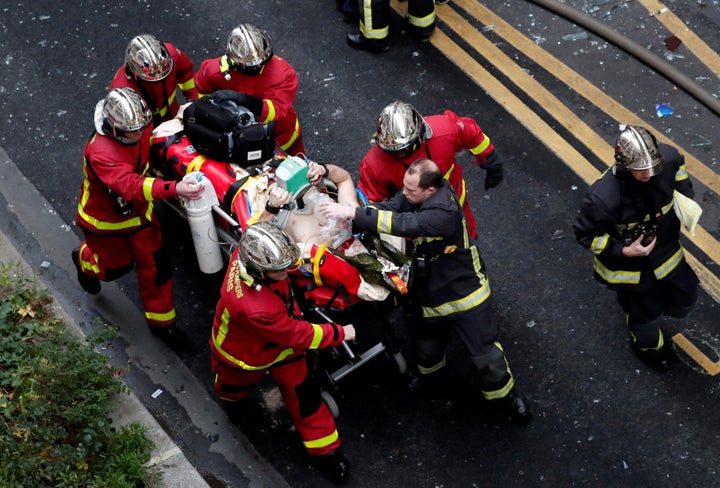 An eyewitness at a hotel nearby said he saw flames envelop the ground floor of the building blown out by the blast.
"There was broken glass everywhere, storefronts were blown out and windows were shattered up to the third and fourth floors," said 38-year-old David Bangura.
More than 200 firefighters joined the rescue operation and two helicopters landed on the nearby Place de l'Opera to evacuate victims.
Ambulances struggled to access the blast area because of police barriers set up to contain any violence by yellow vest protesters.
The city is on high alert amid yet another protest, which will be the ninth consecutive Saturday of disruption. Large parts of the city centre are blocked off by riot police.
This article has been fully updated.