Kim Kardashian has had it with fashion brands copying her looks.
The "Keeping Up With The Kardashians" star fired off a tweetstorm on Tuesday after discovering that the fast fashion brand Fashion Nova had begun pre-selling a copy of the saucy, vintage Thierry Mugler gown she wore on Sunday at the fifth annual Hollywood Beauty Awards in Los Angeles.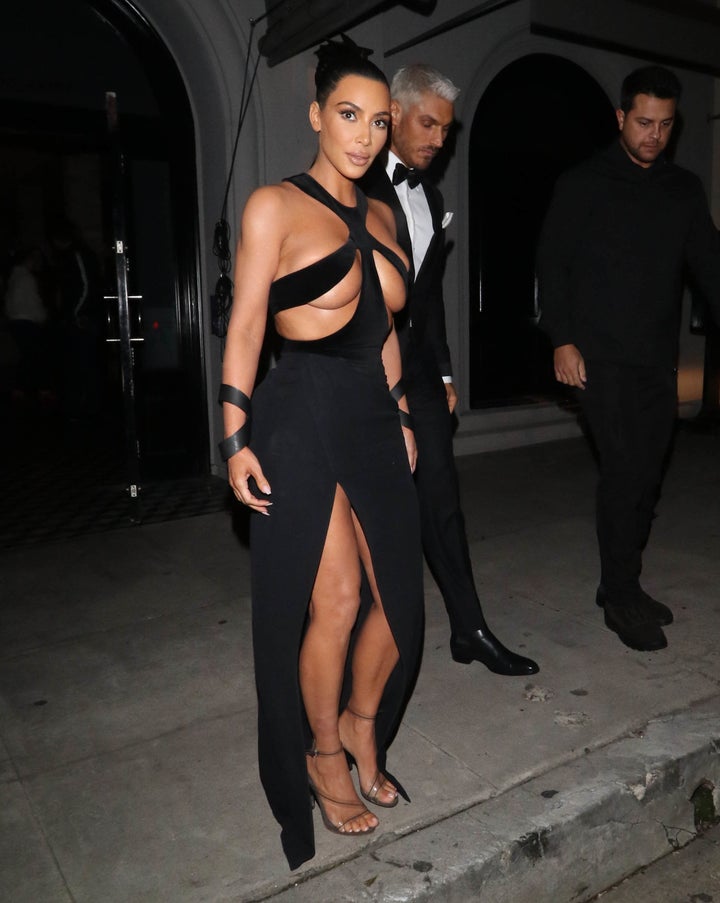 Kardashian called the ripoff "devastating" and lamented how fast Fashion Nova moved to begin selling its version.
Kardashian's gown ― black with massive cutouts and a thigh-high split ― was taken from Mugler's spring/summer 1998 collection. Images of her wearing it lit up social media on Sunday night into Monday morning.
By Monday night, Fashion Nova had tweeted a link with a version of the dress available for presale. The company's iteration is called "Winning Beauty Cut Out Gown."
Fast fashion companies produce clothing that often looks like it was ripped straight from the runway, saying they aim to provide the masses with trendy attire for reasonable prices. They get away with it because U.S. copyright law affords few protections for fashion, legal experts say.
The second-eldest Kardashian daughter continued her anti-fast fashion rant, saying that she's "watched these companies profit off" of her husband Kanye West's work "for years and now that it's also affecting designers who have been so generous to give me access to their beautiful works, I can no longer sit silent."
Kardashian didn't name Fashion Nova, but said she has no relationship with fast fashion companies ripping off her outfits.
Hours later, Fashion Nova tweeted a response that did not apologize. The company acknowledged it has no relationship with Kardashian, but said it is "driven by her influential style."
"We respect the fashion community and work with a variety of vendors, designers, influencers and celebrities to keep our style offering fresh and relevant. Kim Kardashian-West is one of the top fashion icons in the world that tour customers draw inspiration from," the company said.