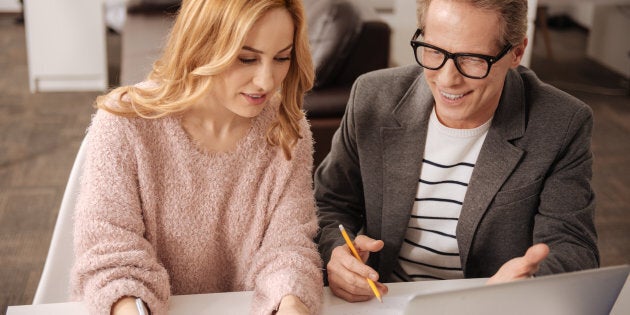 The idea that Millennials are becoming more interested in purpose than money is not new.
According to the Millennials Survey conducted by Deloitte in 2016, 44 percent of Millennials plan to leave their current jobs within the next two years. The survey points to a correlation between a perceived lack of development opportunities, as well as a fundamental purpose behind the business, other than to make profits. Yet, large companies still fail to provide a purpose that Millennials identify with.
Purpose is a fundamental component of any job, and I am sure that I'm not the only one who has heard the saying 'do what you love and you won't work a day in your life'. But how many of us can actually say we do that? Perhaps a determining factor is that we don't love our work because we don't feel we are contributing to, or being a part of, a bigger picture.
I recently interviewed for a sales job in a recruitment agency and the one thing that stood out to me about this company throughout the entire process was that all they cared about was money. I was asked about money as a motivator at least five times, but I was never asked about working as part of a team or what really motivated me to achieve great things in my career. As you can imagine, I turned down this role because it was obvious this company would not give me any job satisfaction.
So how do companies connect with Millennials? How do they keep them energised and motivated? How do they make sure they don't move to a different company where they have been promised a better vision and a better purpose?
Autonomy, Trust and Creative Freedom
Millennials do not want to be monitored and micromanaged. We seek work environments that give us the flexibility, autonomy, trust and creative freedom to shape our own version of success.
We do not need a step by step guide. Rather we need the tools, the goal and the belief that we can make the vision happen.
We prefer to learn through our mistakes rather than be forced to implement rigid and outdated rules and guidelines. Don't get me wrong, rules and guidelines create safe work practices, often leading to good results, but they can also stifle motivation, creativity and career progression.
In PWC's report 'Millennials at work Reshaping the workplace', 52 percent of Millennials said opportunities for progression were the most attractive factor about a company. It is crucial that companies allow Millennials to fail a few times on less significant projects so that we are ready and capable of delivering on more important ones.
Trust us. Give us the freedom and flexibility to perform in a way that complements our way of thinking so that we can deliver best business outcomes for the company, ourselves and the client.
Relationships over Structure
Millennials enjoy building strong interpersonal relationships with the people we work with. No employee wants to feel isolated and like they have no one they can come to for support. Close the distance between us, colleagues and supervisors.
You can do this by using an open floor plan, or by mentoring, social and team building events, as well as encouraging bonding outside work. In 2015, The Go Game polled their clients, with 79 percent of Millennials (aged between 21 and 30) believing that 'team' or 'culture' building activities would significantly assist in retaining talent.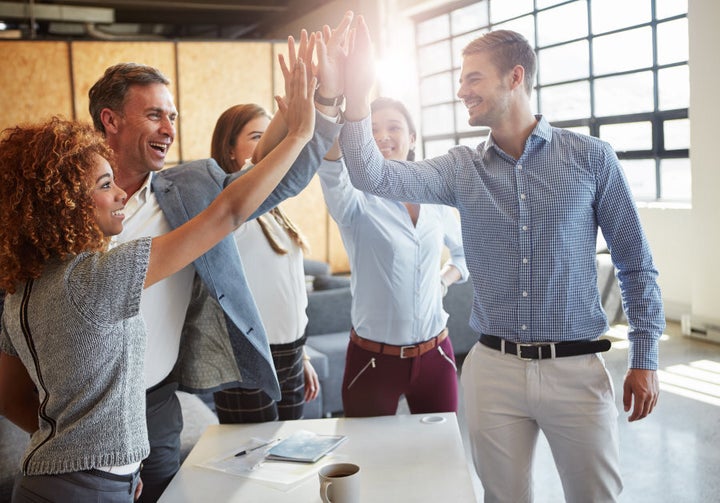 If you know your team, understand what makes them tick, their strengths, weaknesses and what you can do to assist them in their own progression so it will not only motivate them, but may even provide a purpose for you as a manager or CEO.
I know what you're thinking: freedom and autonomy will lead to a lack of accountability, especially among my generation. But this is not entirely true. We can have freedom and autonomy while remaining accountable -- we just need feedback.
Yes, Millennials crave freedom, but we also want to know how we are performing. Being evaluated as well as being held accountable for our ideas and execution is crucial for development.
According to Gallup's latest employee engagement report, 'How Millennials Want to Work and Live', the more conversations managers have with their employees, the more engaged they will become and that engagement is highest among employees who meet with their manager for feedback at least once a week. It is vital for managers to learn how to provide feedback (both good and bad).
By no means do I think all feedback needs to be sugar-coated, but it does need to be constructive. You want to be able to give feedback and still leave us feeling as though we are a trusted member of the team. Although it can be tempting, the worst thing you can do is micromanage a poorly performing Millennial.
When it comes to feedback, it's not enough to give feedback and not seek any in return. As a manager you may be the leader of your team, but you are also going to make mistakes. There's no harm in asking for feedback about the way you handled yourself in a particular situation or whether you could have done something better to help your employees. If you seek feedback, we will not only respect you but also aspire to do the same. As a result, you will create a culture of continuous improvement and 360° feedback.
If you empower us, respect us and give us guidance, you stand a good chance of retaining extremely successful and productive Millennials.
ALSO ON HUFFPOST AUSTRALIA