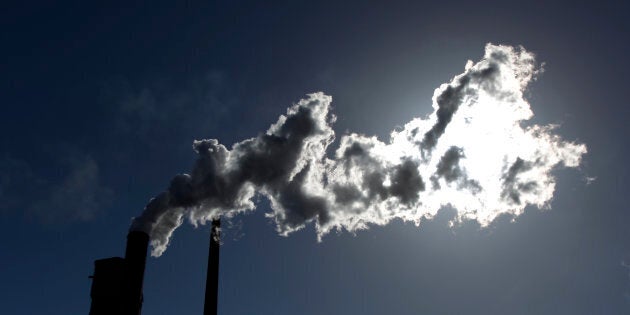 While the Liberal/National Coalition has been able to hold onto power, the fissures created by the rise of small parties, particularly in the Senate, suggests the new government will need to make a lot of compromises.
We live in unprecedented times. As a result of climate change, the future we face is more uncertain than ever before. Climate change presents a challenge but it is also an opportunity, for governments and businesses alike. While I'm not surprised that climate change did not feature prominently in the election campaign (given its role in toppling the past five governments), the new government needs to recognise that addressing the economic concerns expressed by voters can only be done hand in hand with tackling climate change.
Many voters believe that it is the reluctance of big business that has constrained government from taking significant action on climate change. This is no longer the case. Many of the big businesses in Australia and the rest of the Asia Pacific region have already added up the numbers and understand the costs of inaction. Forest fires alone in 2015 cost the Indonesian economy over AUD $20 billion. As well as guarding against risk, the opportunities are significant: green investment is set to grow by some estimates to AUD $6-9 trillion within the next 10-15 years.
With the Coalition maintaining power with such a slim majority, there are many predicting a complete freeze in climate policy. The current plan is to put off a much-needed review of climate policies until 2017. That would mean no decision or signal on carbon pricing, no guidance on how the domestic offset market or domestic and international trading will work, or further clarity around the Emissions Reduction Fund.
This is unfortunate, for politics and for the climate. After decades of contentious debate on climate issues, it appears to be one of the few areas voters largely agree on, and one where the new government could achieve bi-partisan consensus and enact changes in the near term. Both major parties support the Paris commitments, and the rise of players such as Nick Xenophon in the Senate will likely mean constructive support for good climate policy. While the parties differ in the how to achieve reductions, there remains considerable space for agreement, particularly on forest conservation and restoration.
Politics is about to get a whole lot messier. We can't afford to allow this situation to jeopardise our climate and future economic security. Let's make a strong start by focusing on one of the few the important issues that voters from different sides of the political spectrum can actually agree on.