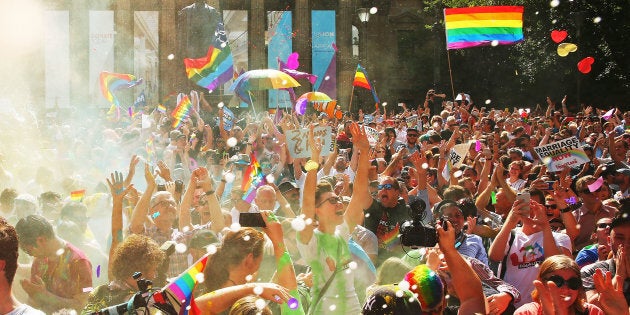 Today, love has won. Across the country, in towns big and small, there are incredible scenes of jubilation and joy. After a long, exhausting and utterly amazing campaign, we finally know that Australians have given a resounding YES to fairness and to marriage equality.
When we began this campaign, we did not know what to expect. Postal surveys are an unprecedented way of addressing social issues. We always argued that Parliament should have dealt with the issue of marriage equality years ago.
Nonetheless, the High Court declared the survey could proceed, so we had one. The stakes were high and we had to do everything we could to win. The hopes and dreams of so many depended on it.
As this campaign unfolded over the eight long weeks it was possible to return surveys, we saw such courage and determination across Australia. We have been in constant awe of the creativity and commitment people have brought to this campaign. Communities organised rainbow picnics. YES posters were stuck up in yards and windows from one side of the country to the other. Shops and businesses proudly declared their support for their customers and a YES.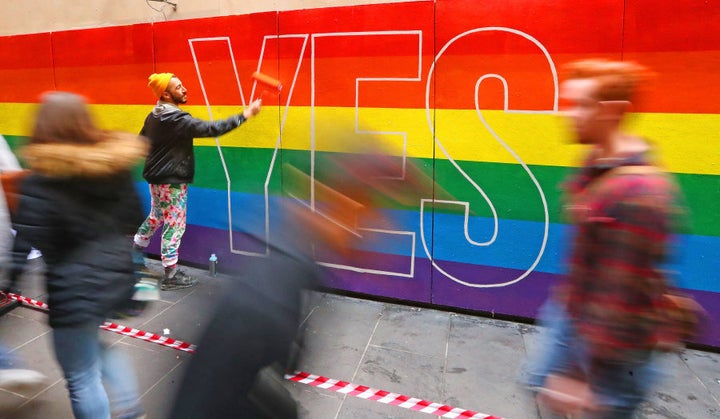 People wanted to make a difference and they have certainly done so. Those hours phone banking, those conversations with friends and families and the many other tasks that people took on have all paid off. We hope that no matter where people are today, they can take a moment to acknowledge that this has been the people's campaign. It has been their spirit that made this YES possible.
Today is an opportunity to acknowledge the contribution of so many people across Australia. We will never know all of the quiet heroes who stepped up to help open hearts and minds in their communities and to usher in this win. But together, along with every single person who sat down and ticked YES, they have made a profound statement about who we are as a nation. Future generations will know that Australia supports the rights of LGBTQ people to marry the person they love in this country.
Some people chose to be at the public results announcements across Australia this morning. Whether you were in Adelaide or Alice Springs, there was a place you could go to be with others to see the results come in. Sydney was awash with rainbows and high energy as crowds of people filled Prince Alfred Park from the early hours. There were similar scenes in Brisbane, Melbourne, Canberra, Darwin and Hobart.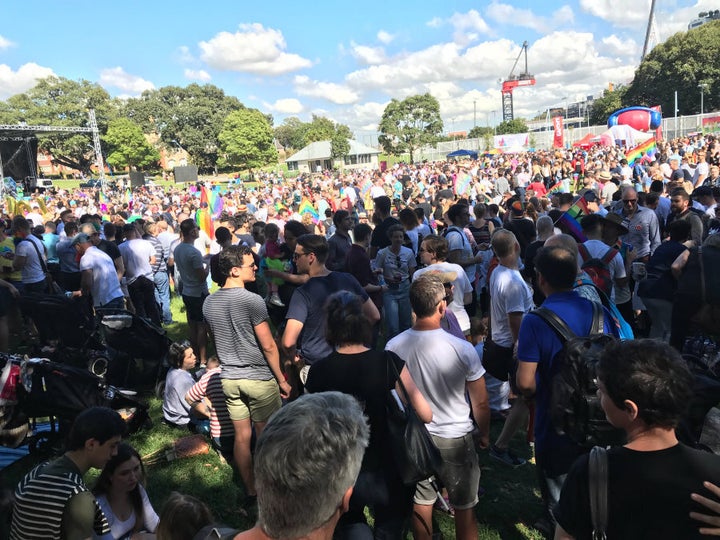 Others watched the news come in from their own homes or workplaces. Regardless of where you were when the Chief Statistician told us that YES had won a majority, we hope that you felt supported and that you know that so many millions of Australians have declared they are with you.
Today, the world is watching Australia. Celebrations will continue into the night and over the week. If you are looking for somewhere to rejoice and experience this moment with others, it is certain you will find somewhere you can be.
But there is still work to be done and our attention remains firmly fixed on Australia's Parliament. The Australian people have spoken and they have spoken loudly. They have said YES to marriage equality and it's time to get this done. The country is watching and waiting, more than ever before.