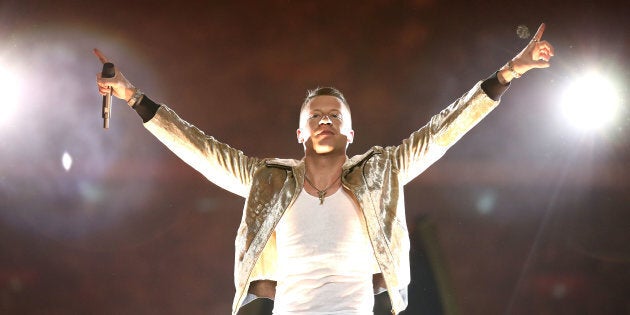 Macklemore's incredible performance of 'Same Love', along with his other hits at last weekend's NRL Grand Final, was a wonderful moment of cathartic release for so many people across Australia who have been campaigning so hard over the past weeks for marriage equality.
The song focuses on love, which unites us as humans, and the freedom that comes when we're all recognised as equal under the law. Also, it is simply a beautiful song, performed with genuine feeling.
Music plays such a powerful role in our lives and can be an inspiration in so many ways. We use it to celebrate good times with friends and families, at special occasions and, of course, at weddings. Hopefully, with the campaign continuing and everyone doing all they can to get people to post back their 'yes' votes, there will be many more of those being planned for the end of this campaign!
This Sunday, for those in Sydney, there is an opportunity to continue to celebrate our Australian values of a 'fair go' for all with a Street Party in Taylor Square from 2pm. The event will include John Paul Young performing his classic hit 'Love is in the Air', along with live performances from artists such as Alfie Arcuri, Peking Duk and Ricki-Lee.
It will be a great chance to come together, have some fun and keep up the positivity and joy which has marked our campaign. We didn't ask for this survey but we will make sure that we stand together through the process, united, supporting each other.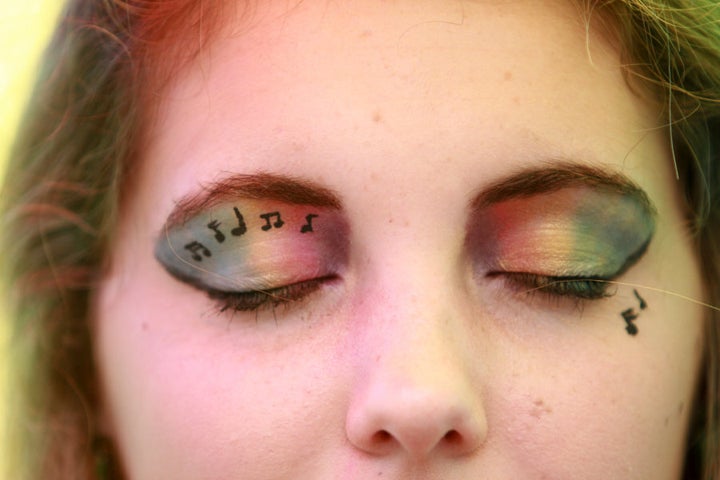 If you're not in Sydney this weekend, it's still a great time to get some friends and neighbours together for a barbeque or party and listen to some music to keep your energy up and take inspiration from a great playlist.
We have heard stories about people all across Australia -- from Brisbane to Broome -- who have invited friends and families over to do just this and to celebrate the campaign for marriage equality at the same time.
When we look back, let's make sure that we know we did absolutely everything possible to win this reform that means so much to so many Australians.
We have now reached the half-way point of this campaign. We have heard that many survey forms have been returned to the Australian Bureau of Statistics but there are still many more that need to be posted back.
This is a good time to ask people you know whether they've received their survey, as it's very easy to ask the ABS for one if it's gone astray. Check that everyone has definitely posted back their 'yes' because you haven't voted unless you've posted, so make sure it's not buried under a stack of bills or sitting in a handbag or gym bag. It is also a good time to check in with those friends and family members who might be overseas -- have they arranged to get their 'yes' sent in or asked you to do it on their behalf?
This campaign has been an unprecedented experience for Australians. The response from everyday people from across this country who have come together to show their support has been very moving.
We still need to keep up this energy and momentum but we can have fun while we're doing it. When we look back, let's make sure that we know we did absolutely everything possible to win this reform that means so much to so many Australians.
As 'Same Love' reminds us, "we press play, don't press pause".
Over the next part of the campaign, let's all press play on fairness and equality, and keep going to get this done!