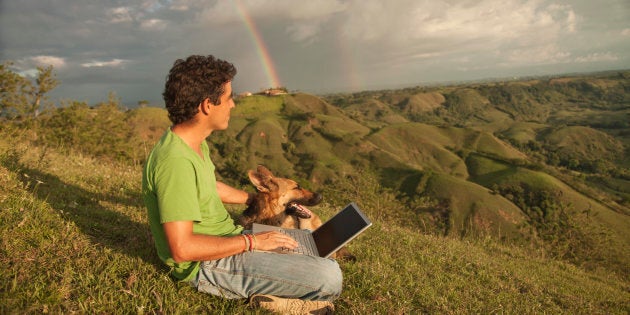 Right now there are more than a million Australians overseas. Their votes could be the crucial ones that decide the outcome of the postal survey.
This week we are reaching out across the world to all those Australians who are living, working and travelling in other countries. We are urging them to participate in the postal survey to help shape a fairer and more equal Australia.
When Ireland held its referendum back in 2015, we saw heart-warming scenes of people doing all that they could to make sure they made it home to vote and show their support for marriage equality. Trains were packed, ferries were full and airports were overflowing with people keen to cast their vote.
Australians who are living overseas do not have to go to the lengths Irish people living abroad did. It is easy to vote in the postal survey from wherever in the world you might be. Whether it's voting over the phone, online, or getting a friend or loved one to fill in the survey on your behalf, Aussies overseas can still have their say in ensuring the 'yes' vote gets over the line.
We are seeing many Australians who are living overseas sharing selfies as they post their 'yes' votes. From London to Los Angeles, Helsinki to Tokyo and beyond, it is apparent that being away from home is not going to stop people from stepping up and helping out when its needed most.
High-profile Australian celebrities have made it clear that they want to seize this opportunity to say 'yes' to love. Stars such as Hugh Sheridan, Daniel MacPherson and Luke Hemsworth have all said they're not letting distance stop them from voting and are urging others overseas to do the same while there is still time.
For some Australian expats, voting is a deeply personal matter. Joe Murphy, who married his husband Nick Smith in New York last year said:
"This survey allows us to vote YES to making the country we love a fairer and more equal place. We're going to make sure we vote and tell all our fellow expats to do the same."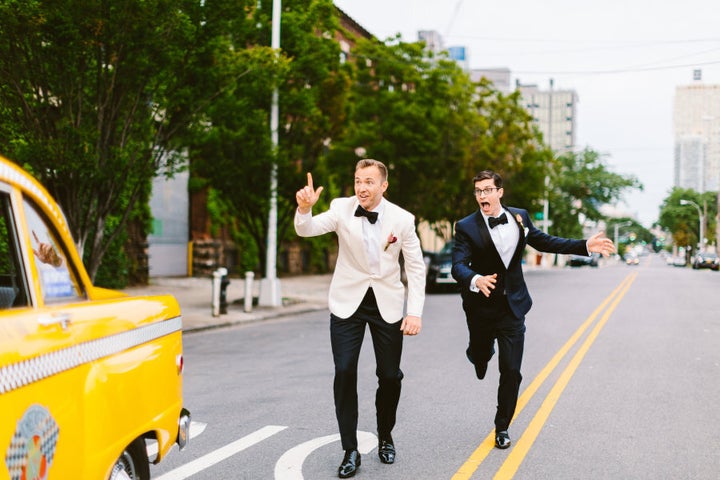 Others are thinking of their friends or family back home when they cast their vote. Simon, who is currently living in Brighton in the UK, told us that he would love to see his gay friends have their relationships recognised as equal under Australian law.
"It was really important to me that I made sure that I supported my friends. I want to come home to an Australia that recognises their relationships. I did my vote online and it was really easy."
The Australian Government has made provisions for Australians living, working, and travelling overseas to have multiple ways to participate. People who have an overseas postal address on the Electoral Roll should have been posted a letter containing their Secure Access Code. Australians overseas who haven't received their code can get one by calling +61 2 6252 5262 or on the ABS website.
Alternatively, Australians living or working overseas can ask a trusted person back in Australia to complete the survey on their behalf.
Spending time overseas is a rite of passage for many who call Australia home in their hearts. The good news is, there's no reason why being overseas will stop anyone from making Australia a fairer and more equal place. Just make sure to send through your 'yes' and to remind friends and family members who are abroad to return theirs as well.
This is history in the making, so don't let distance stop you from playing your part!