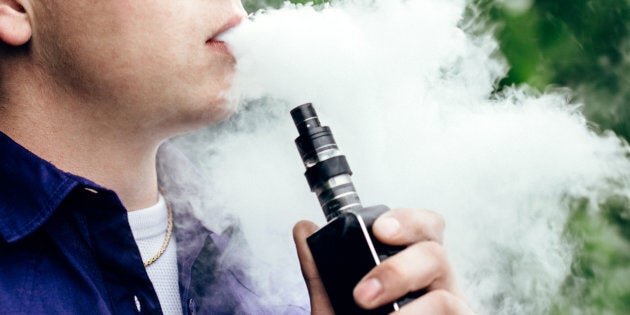 The Lancet, one of the most prestigious medical journals in the world, sponsored a Summit in Perth on 28-29 July. The Summit focused on Chronic Obstructive Pulmonary (Lung) Disease (COPD) and Lung Cancer, which are the two main causes of death from smoking.
Lung Cancer was responsible for 41 percent and COPD for 27 percent of the tobacco-related deaths in Australia in 2003. Prevention of most cases of COPD and Lung Cancer is possible by quitting smoking. However, a large proportion of smokers are unable to quit despite repeated attempts to do so. Others are unwilling to quit.
If these smokers can switch to less harmful alternatives to cigarettes (tobacco harm reduction) they can substantially reduce their risk of developing these, and many other diseases. However, surprisingly there was no mention of tobacco harm reduction in the conference program.
E-cigarettes deliver the nicotine to which smokers are addicted as well as the smoking ritual, but without the smoke which causes almost all the harm to health.
In Sweden, the long history use of Snus confirms the effectiveness and safety of tobacco harm reduction. Snus is a moist, smokeless, low-nitrosamine tobacco placed in a pouch under the upper lip which delivers nicotine.
A recent review confirmed that Snus has both contributed to decreasing uptake of smoking and assisted in smoking cessation. Largely as a result of Snus, which is banned in the rest of Europe, Sweden has a daily smoking prevalence of five percent (the lowest in Europe), and also has the lowest level of tobacco-related mortality among men in Europe.
Another emerging tobacco harm reduction tool is electronic cigarettes. E-cigarettes deliver the nicotine to which smokers are addicted as well as the smoking ritual, but without the smoke which causes almost all the harm to health.
E-cigarettes are a potential tool for tobacco harm reduction in Australia, but it is very disappointing that they were not on the agenda of the Lancet Summit in Perth.
Despite the growing evidence for their safety and effectiveness in reducing harm from tobacco, e-cigarettes are opposed by all nine Australian health departments: the TGA, NHMRC, Public Health Association of Australia, National Heart Foundation, Cancer Council, AMA and the RACP.
The overwhelming majority of smokers want to quit, but over the course of a year very few succeed. We should be making it easier for smokers who are unable to quit to switch to less harmful alternatives such as e-cigarettes.
In Australia, adult smoking rates have not fallen over the last three years for the first time ever, in spite of plain packaging and some of the highest cigarette prices in the world. However, smoking rates in countries where e-cigarettes are widely available are falling faster than in Australia, in some cases, such as the United States, faster than ever.
E-cigarettes are now legal, or becoming legal, in all the countries Australia usually compares itself with including the UK, New Zealand, Canada, U.S. and the EU.
Growing international research is finding that the initial concerns about e-cigarettes are not being realised. There is no credible evidence that they are a gateway to smoking for young people. The evidence also suggests that rather than undermining tobacco control they appear to be accelerating it.
However, Australia's medical and health establishment is actively opposing the legalisation of e-cigarettes by submissions to the current federal parliamentary inquiry into e-cigarettes. It is most unlikely that speakers at the Perth conference would have had a single good word to say about e-cigarettes.
Many major overseas health organisations have examined the international evidence on e-cigarettes and concluded that:
It is time to drop the abstinence-only approach and consider practical ways to reduce harm in Australian smokers who are unable or unwilling to quit. Tobacco harm reduction options have the potential to prevent the misery of countless cases of lung cancer and chronic obstructive pulmonary disease.