Full to the brim with all things weird, wonderful and delicious, Japan is a culinary delight with everything from sugary treats to hearty soups and noodle dishes. Here are my top 10 food and beverage choices in Japan.
Fuji Apple Kit Kat
As odd as it sounds, it's a surprisingly delicious combo. This is the only place in the world you will be able to get your hands on an apple-flavored Kit Kat, released exclusively for the Japanese market. Get your hands on it, even if it's just to say you've tried it.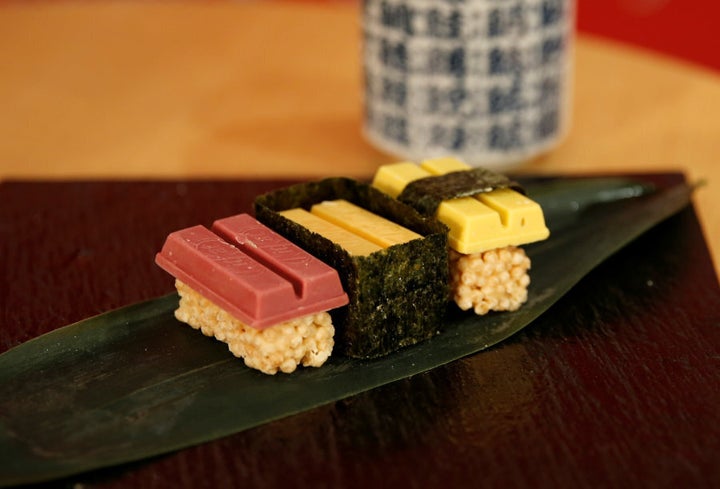 Green tea ice cream
It's as delicious and refreshing as the name suggests. Matcha or green tea ice cream originates from Japan and they have truly mastered its production. If you're chasing a flavour that rings true to everything you'd expect from Japan, it's this. Found widely around the country, be sure to buy it fresh for the best chance of quality flavour.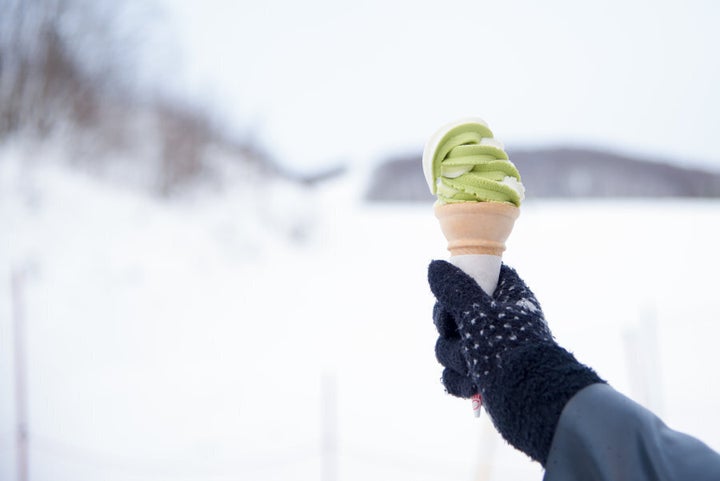 Vending machine coffee
The first step in trying vending machine coffee in Japan is to forget your preconceived notions of what a good coffee should taste like. In Australia we like our coffee strong and brewed to perfection, and this is nothing like that. The major novelty really is getting a warm can from a vending machine -- it's pure magic. The coffee itself is delicious and sweet, with variations from black through to latte -- again, don't expect this to be comparable to the Western world -- the Japanese do their own thing.
It's truly delicious, and gives you plenty of kick. If caffeine doesn't push your buttons, you can also try a vending machine hot chocolate. If anything, give it a crack for the novelty.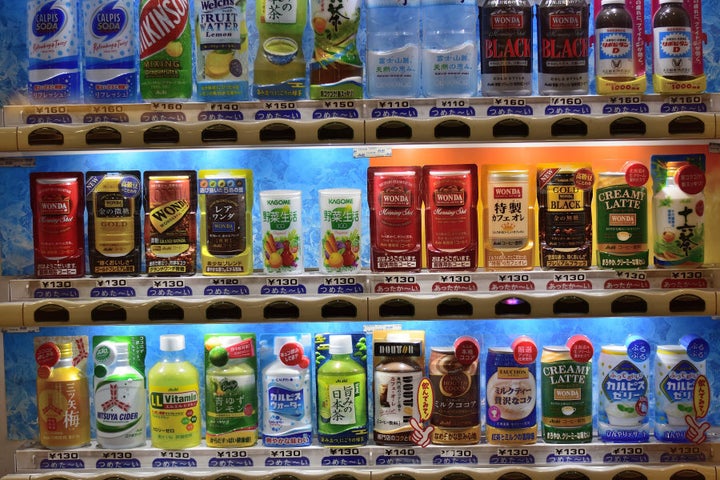 Okonomiyaki -- savoury pancakes
This delicious savory pancake is coated in gooey, sweet black sauce and Kewpie mayo. Okonomi meaning 'how you like' and yaki meaning 'grill', this delicious treat literally brings together your favorite ingredients into a delicious pancake. Common ingredients are normally vegetables such as cabbage and bean sprouts. It's a perfect snack to munch on while strolling through inner-city markets.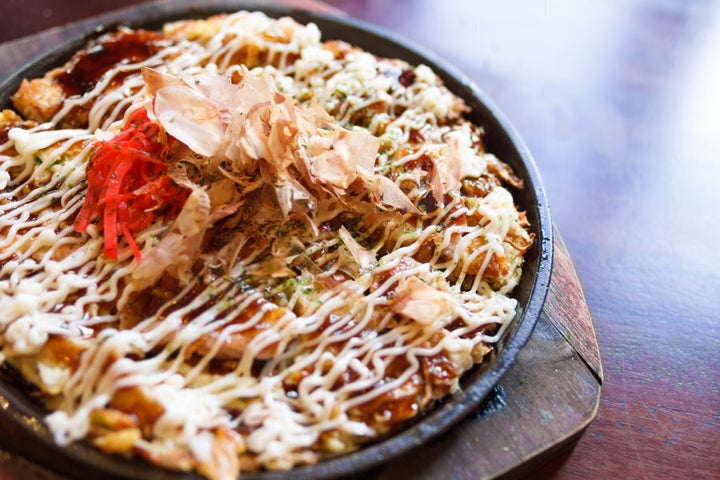 Sushi
Seems obvious, doesn't it? But this is sushi unlike you've ever tried before. It's fresh, it's delicious, it's authentic and it's not westernised! Japanese sushi tends to vary from the nori wrapped terayaki chicken commonly found in western countries... think more fresh, butterflied prawns on delicious sticky rice, fresh salmon sashimi, blow torched raw kingfish and lightly battered tempura prawns, all served on, you guessed it, a train. Wasabi is a staple in Japanese sushi, so be wary before biting into your chosen dish as you may find it hidden and can give you a shock if you're not a fan.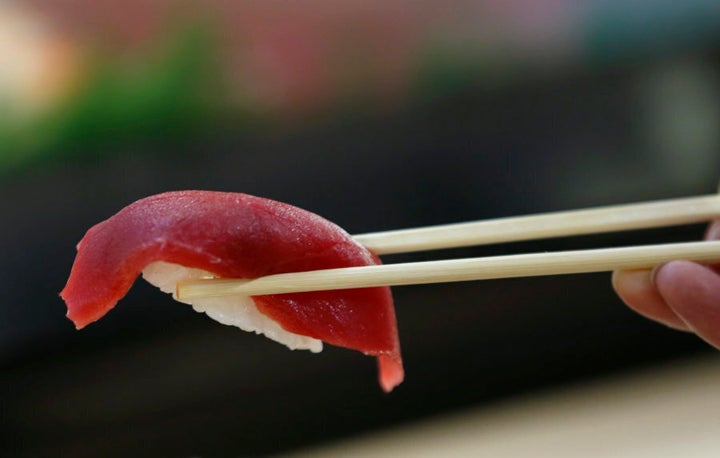 Ramen
A staple in Japanese culture, you'll find a ramen restaurant on almost every corner. With hundreds of variations, this heart-warming noodle soup is a popular dish for locals and tourists alike. Generally made with a fish broth, soy and your choice of chicken, meat or seafood, ramen is a seriously delicious way to warm up during the Japanese winter.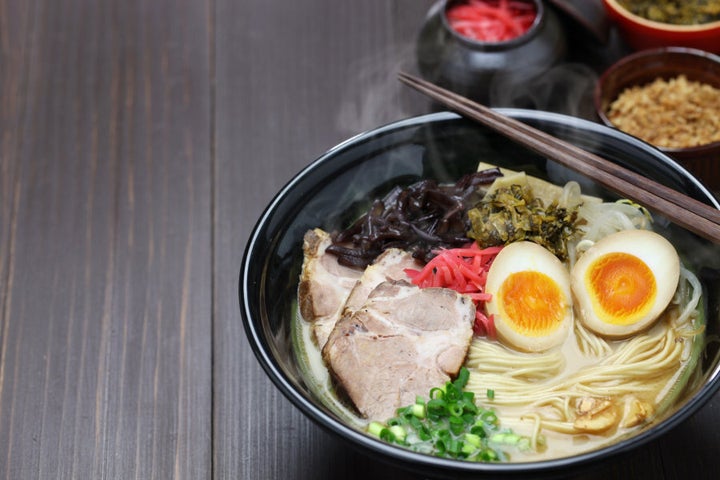 Pocky
While no longer exclusively sold in Japan, Pocky is quintessential Japanese confectionery. Pocky are straw-thin pretzel sticks coated in milk, strawberry or dark chocolate often sprinkled with nuts -- once you start, you won't be able to stop.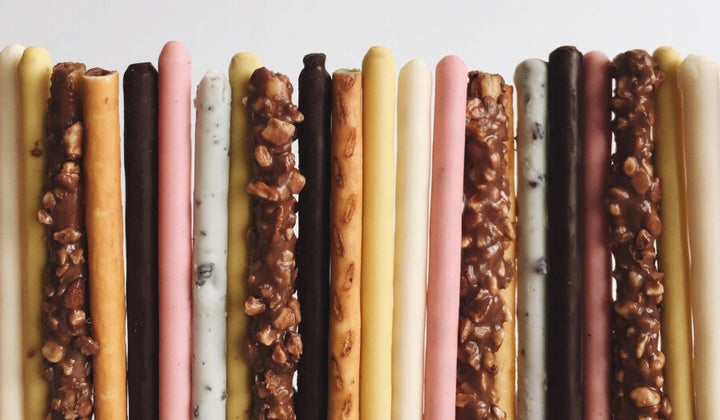 Beer
In my humble opinion, Japan has the crispest, tastiest super-dry beers in the world. If there's anything the Japanese know how to do (other than draw really amazing anime), it's brew beer. You can't go wrong with all three of the major brands -- Asahi, Kirin and Sapporo are all delicious. Even if you're not a beer drinker, my suggestion would be to start here, ease yourself into the wonderful world of beer through these crisp lagers -- truly refreshing.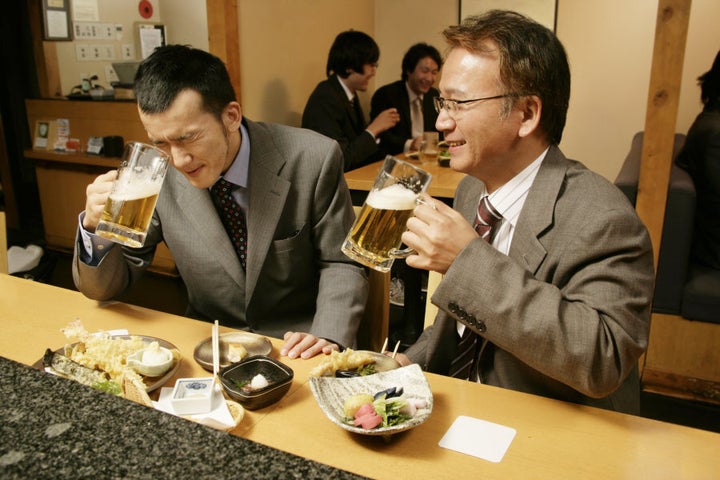 Gyoza
Gyoza, known to those outside Japan as steamed and then fried dumplings, are a highlight of Japan. Often stuffed with mince deliciously soaked in soy sauce coupled with cabbage and other diced vegetables, gyoza is a staple in Japanese cusine and an absolutely delicious one at that.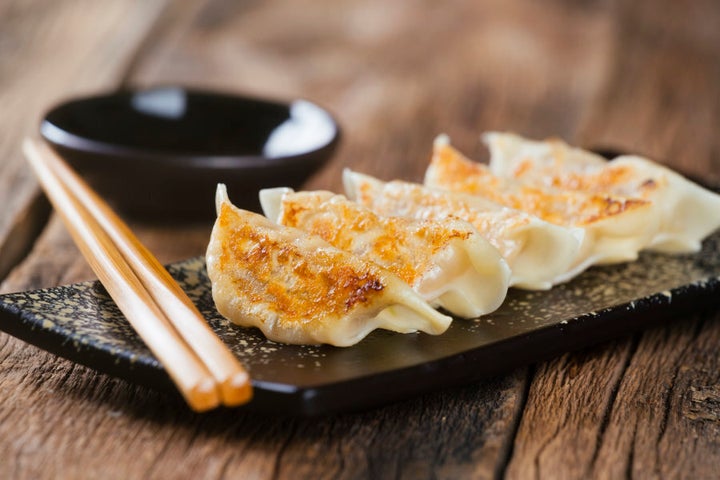 Takoyaki -- octopus balls
Takoyaki is arguably one of the tastiest and most authentic dishes in Japan. It is a fusion of pancake and octopus -- doesn't sound like it would work, right? Wrong. These are so epic you will be salivating for more.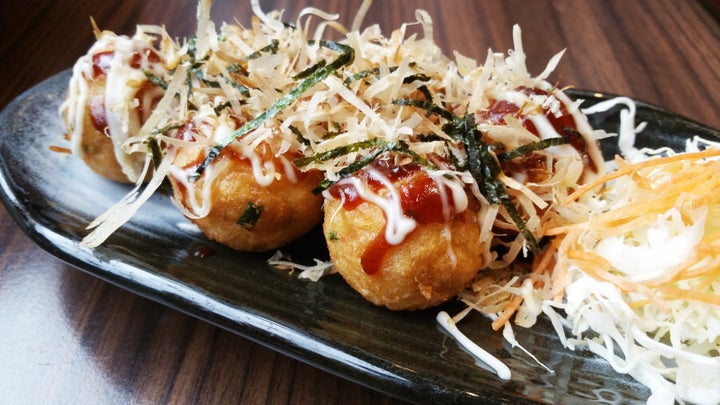 A description probably isn't going to help my case, but essentially, takoyaki are pancake dough cooked in a little ball with a piece of octopus tentacle in the middle. The ball is gooey and not cooked the whole way through. It's topped with delicious, sticky-sweet black sauce and Kewpie mayonnaise with a garnish of fish flakes.
Don't knock it till you've tried it!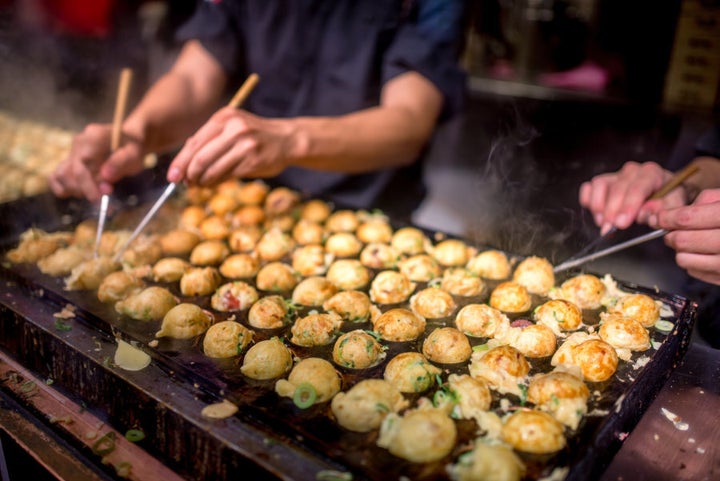 If you would like to submit a blog to HuffPost Australia, send a 500-800-word post through to blogteam@huffingtonpost.com.au.
ALSO ON HUFFPOST AUSTRALIA