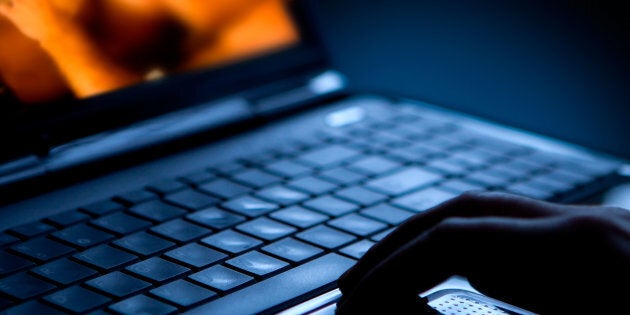 Leading American Psychologist Philip Zimbardo recently discussed how men are getting left behind. For the first time in history young men are less educated than their fathers. The American Paediatric Society's 2013 study found that teenagers spend more time engrossed in media than they do in school and that time on the Internet was even higher than that spent sleeping.
Often the small doses of information that are fed with tweets, texts, snapchats etc are "sips" of communication and don't ever equate to a "gulp" of conversation. We learn how to have an effective, productive and meaningful inner dialogue through real conversations with others. These short spurts of dialogue limit our own ability to have deep thinking and self-reflection. Our brains are becoming used to short spurts of information where our attention is a constant shift. Zimbardo posits that we are unable to experience profound forms of emotions, including empathy and compassion.
We know that men are starting to play video games at a young age and are spending more hours gaming than they are face-to-face. According to reality game designer Jane McGonigal, a young person can spend up to 10000 hours gaming by the time they reach 21. Putting this figure into context, a University Bachelors Degree is less than half that time at 4800 hours. (1)
Along with the inordinate amount of time spent gaming, online porn has also had an indelible impact on the male brain. In 1997, six years after the world wide web went live, there were 900 online porn sites. In 2013 PornHub had 15 billion views, 1.6 million visits per year. That number continues to grow on a daily basis. (2)
One in three boys are considered "heavy porn users". The average boy in the UK watches a minimum of two hours porn per week. (3)
What makes this so alarming is that many of these young boys are having their first sexual experience to online porn well before a real life sex experience. This can manifest itself as confusion for men who may never know the difference between making love and re-enacting porn.
They often develop unrealistic attitudes and expectations about sex. This is excessive use of porn where we see the negative effects. It can be socially isolating and can inhibit them from experiencing romance, emotion and intimacy, touching and kissing. They view sex as a mechanical arrangement of body parts -- a physical performance.
Even without excessive use the stats estimate that with 2-4 hours of porn per week from the age of 15 years and by 17 (average age to have sex for the first time) a young man has already had 1400-plus porn sessions (4) without real life sex, and his ideas are a skewed version of normality.
It is also worth considering that the porn itself has actors who are generally in great shape with endless stamina and can continue to perform demonstrative sexual acts for extended periods before orgasm. Most male appendages are large, with the men maintaining strong erections, never using protection and the sex is seamless, choreographed, scripted and directed. The antithesis to real life sex, they are idealised and far from what most people experience.
It is no surprise now that we are seeing a marked increase of young men who have PIED (porn induced erectile dysfunction) and performance anxiety. If their first sexual experience was in a virtual world, their sexual scripts are formed from choreographed scenes that are often idealistic and void of intimacy, and there is a disconnect when they are in the real life situation.
PIED occurs when a man is unable to either get an erection or maintain an erection during real life intimate situations. Performance anxiety occurs when men find themselves anxious, as they feel their performance should be like the porn clips, without clumsiness and uncertainty.
Primitive circuits in the brain, known as the reward circuitry, initiate emotion, impulses, drives and sub conscious decision making. The desire and motivation when pursuing sex is driven by a neurotransmitter called dopamine, the dopamine in turn fuels the reward system and you begin to feel craving, pleasure or addiction. It is the dopamine that drives you to pursue the pleasure. When we see something new or novel we get a rise in dopamine, when the thrill subsides we get a reduction in dopamine.
To put this into context with porn, when we first see the porn images we are aroused by the novelty and dopamine levels go up, we get a rush. The images after a while aren't as new or as novel and consequently we look for a bigger hit or rush. The chase begins for something new and exciting and, often, porn users find Internet erotica more stimulating than real partners. Scientists refer to this as the Supernormal Stimulus. (5)
This is where enthusiastic responses occur to synthetic, unrealistic stimuli. Excess porn poses a real risk beyond the supernormal stimulation, it's easy to access 24/7, it's free and private. When a teenager is watching excessive amounts it is around the time their brains are the most vulnerable to addiction and rewiring. These changes in the brain and addiction can be hard to reverse. As one excessive porn user notes: "it goes in like a needle but comes out like a fishhook".
Although a greater understanding of how our brains are affected by gaming and porn is alarming, it is also important to understand that it can be changed, reversed and recalibrated. Sex therapists work specifically with men who may feel that they suffer from performance anxiety, may be experiencing erectile dysfunction or are unhappy with the amount of time spent doing these activities and want a change.
Once any medical aetiology is excluded then the therapist is able to work with the client and begin to change patterns of behaviour and past associations. It is reversible and a professional therapist is able to guide the client through the process.
1. McGonigal J. Reality is broken: Why games make us better and how they can change the world: Penguin; 2011.
2. Ogas O, Gaddam S. A billion wicked thoughts: What the world's largest experiment reveals about human desire: Dutton; 2011.
3. Peters R. It will take more than parental use of filtering software to protect children from Internet pornography. NYU Rev L & Soc Change. 2006;31:829.
4. Kost K, Henshaw S. US teenage pregnancies, births and abortions, 2010: National and state trends by age, race and ethnicity. New York: Guttmacher Institute. 2014.
5. Ward AF. Supernormal: How the Internet is changing our memories and our minds. Psychological Inquiry. 2013;24(4):341-8.