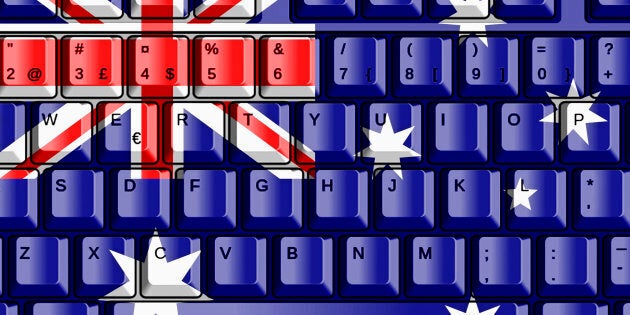 While the political class may focus on business tax or industrial relations, few policy issues affecting Australia's future are more important and less discussed than data.
Certainly, there is a disturbing regularity of headlines about hacking, data theft and other security breaches affecting both government and the private sector. But a consideration of how to best unlock the value in our nation's vast data holdings has barely registered in the mainstream debate.
While about 90 percent of all information ever created has come into existence in the past two years, a lack of trust in the processes around sharing data in Australia is stifling the use of this resource.
More open information policies could add around $16 billion per annum to the Australian economy, Nicholas Gruen of Lateral Economics has estimated. That is a bigger contribution than even the most optimistic forecasts for a business tax cut.
The lack of profile presents an opportunity for the Turnbull Government, which is expected to consider changes to the nation's data landscape in the next few months.
As a rare policy area untainted by hyper-partisanship, the Prime Minister has the chance to reform the way the nation uses and manages data. This has the potential to stimulate innovation, deliver new services and better inform policy development.
Professor Stanley has shown, there is a better way to link data... Under the federated approach, the collectors of data maintain control over its access and use.
The Productivity Commission's Data Availability and Use report, released in May, provided a blueprint for reform. It recommended enacting consumer data rights, naming datasets of national interest, and setting up an agency known as the National Data Custodian to oversee standards and provide advice on data sharing and use.
That advice has been sorely needed in recent times. Whether it is the ill-advised request for names and addresses in the census to allow data matching or the robo-debt debacle, which used Australian Tax Office data to wrongly demand repayment of welfare debts, the bureaucracy has shown it lacks the common-sense required in the brave new world of big data.
The 600-plus-page Productivity Commission report, however, provides little guidance on the most important issue: the best framework to promote the sharing and use of data.
This is troubling given Federal agencies and departments appear to be pursuing a centralised model of data integration.
The project, still in its evaluation phase, sees departments like Health, Social Security and the ATO providing massive dumps of personal information to the Australian Bureau of Statistics to link with the census. One agency holding a big honeypot of data is a hacker's dream.
There is no doubt linking datasets has the potential to reveal insights to inform public policy -- as the former Australian of the Year, Fiona Stanley has argued.
But as the work of Professor Stanley has also shown, there is a better way to link data. For decades, much Australian health and medical research has relied on a federated, rather than a centralised model of data integration.
Under the federated approach, the collectors of data maintain control over its access and use. Approved researchers are given access to data that has been stripped of names, addresses and other identifying information. Linkage keys are used to bring together different datasets inside secure data laboratories.
While the researcher may know an individual went to hospital for a surgical procedure or received a medication, they do not know the identity of that individual. This knowledge remains only in the hands of the agency or organisation that collected the information in the first place, as the community would expect.
This proven model for data sharing and use between state government agencies and organisations has helped build Australia's reputation for world-class medical science. The fact that research projects have not hit headlines for the wrong reasons is an indication of the effectiveness of the federated model in protecting data privacy and security.
One of the biggest impediments to such research has been the lack of access to information collected at the Commonwealth level, such as Pharmaceutical Benefits Scheme and Medicare data.
We should learn lessons from the past. In the 1950s and early 1960s, thousands of mothers who had taken the morning sickness drug thalidomide gave birth to infants with severe limb malformations. Professor Stanley has argued linking PBS data to birth and hospital records would be the perfect system to detect the next thalidomide.
This requires a data sharing model that encourages collaboration not just between Commonwealth and state agencies, but also not-for-profits and the private sector.
Unfortunately, Federal bureaucrats have been looking the other way. They are advising their political masters to double down on the centralised model, calling for the designation of so-called Accredited Release Authorities. These one-stop shops would curate, manage, link, store and release the Commonwealth's data holdings.
While such an outcome would suit the ABS, it would do little to liberate data. Rather, it would simply create new bottlenecks.
It is hard to see how this centralised model would encourage data holders outside the Federal Government to get involved when it requires them to relinquish control of their data. And playing handball with personal information is the fastest way to undermine community support for greater access and use of data.
What's most curious of all is that when it comes to members of the public interacting with agencies and departments, the Federal Government seems to be on the right track.
Assistant Minister for Digital Transformation, Angus Taylor, this month announced further details of plans for a digital identity system known as Govpass that uses a federated model to create a single login for government services. Under the system, there is no central honey pot of data and personal information does not need to be shifted between agencies.
The Government should adopt this federated approach across all levels of data sharing and use. If it does, the Prime Minister may yet leave behind a policy achievement with a lasting legacy.