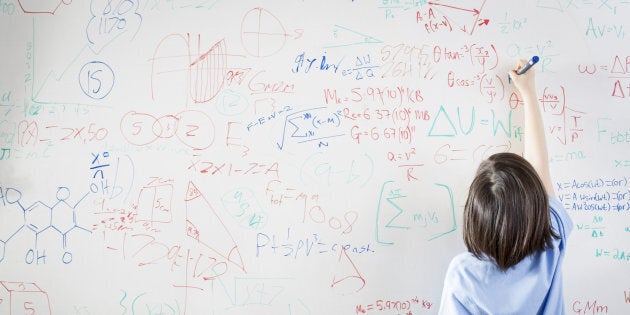 We are at a critical juncture when it comes to supporting our schools. We face a critical choice. On the one hand, there's Labor's plan to secure needs-based funding to give every child, every chance to fulfil their potential. On the other, well, it isn't clear precisely what the Turnbull government is actually proposing, but it is a long way from the 'unity ticket' the Liberals promised in 2013.
The point of Labor's Gonski reforms is to deliver the funding to ensure every child gets every chance to fulfil their potential in school. This involves a recognition that different schools in different states start at different positions.
Needs-based funding will level this playing field. The funding arrangements to secure this critical social and economic policy objective rest on the delivery of the promised years 5 and 6 funds -– without these, there's no Gonski.
We won't win the 'fight over fairness' in schools education by pitting states and sectors against one another. What matters above all else is fighting for the full Gonski funds, so that we get to the Schooling Resource Standard -– the base funding every child needs to receive a great education -– everywhere.
It's a dangerous distraction to be sucked into invidious comparisons, which ignore some fundamental facts -– such as, pre-Gonski, our arrangements for funding schools were an inconsistent and complex mess.
Needs-based funds are transforming schools and will transform lives.
A few weeks ago, with Tanya Plibersek, I visited Aberfoyle Park Primary School in South Australia. It is a campus made up of three very different schools, and their stories are indicative of the importance of needs-based funding.
For the three schools that make up the campus, the public primary school had used its needs-based funding to fund additional support teachers for students at risk, support early career teachers and fund interventions in STEM learning.
The independent school had used needs-based funding to create individual education plans for struggling students, provide extra resources to numeracy and phonics programs and fund staff development.
The last school was a Catholic school, and they had used the money to fund transition programs for children coming into the school which they found improved student reading and numeracy levels. However, most of the funding to this school was to be provided in the final two years of the Gonski agreements. Now they are concerned that they, like many other schools, will miss out.
In New South Wales, Tanya and I visited Our Lady of Mount Carmel, a Catholic school in her electorate. Many of its students are from Indigenous backgrounds. Interventions such as speech pathology and occupational therapy are making a real difference in these kids' lives. These are interventions that would not have been possible without needs-based funding.
At Thomastown Secondary College, in my own electorate, I recently had the opportunity to be "Principal for a Day". This gave me the chance to appreciate the differences Gonski money is making and the possibilities it offers.
These stories -- and there are hundreds like them -- need to be told. They speak to the concerns of those who should be at the centre of this debate -- Australia's students.
Minister Birmingham claims he's "working very hard making sure there are fair and equitable arrangements for schools funding for the future". He needs to work much harder at doing this, rather than reflecting on the past.
Cutting funding by over $3.8 billion dollars won't help us reach the student resourcing standard, and won't support the evidence-based interventions the Minister talks about.
It's short changing students and schools, not just states and territories. Needs-based schools funding is the best investment we can make in supporting kids at Aberfoyle Park, Our Lady of Mount Carmel and Thomastown Secondary College -- and in our collective future.