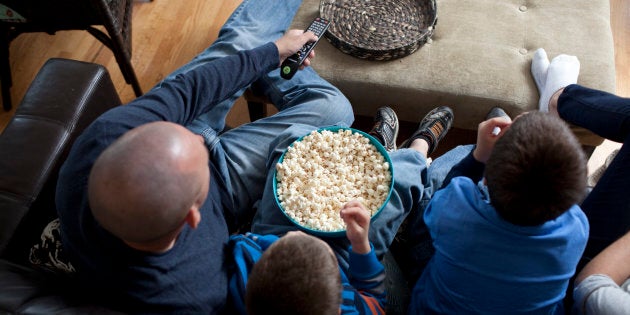 "Dad, the Sydney Swans should win the grand final because they're $1.60 favourites, right?"
"Right, kid. Actually, wrong. Very wrong. The Swans might be more likely to win the grand final, but we shouldn't talk about this in terms of odds."
Bookie speak is totally normal these days due to betting company ads on telly during sporting broadcasts. Football is betting. Betting is football. The two are presented as intertwined strands of the same piece of rope. Kids get this message. And you can bet your life they take it in.
Betting companies spend $240 million annually on advertising in the Australian media. Think about that. That's almost $5 million per week. Reckon they're losing money with that kind of ad spend?
Here's another scary fact. You can't show betting ads during G-classified TV shows (which means kids' shows), but sports broadcasts are an exception. Kids are bombarded by betting ads when they watch sport. And at the risk of going all Helen Lovejoy, stats show that the message gets through.
According to the Victorian Foundation for Responsible Gambling, 4 percent of teenagers have issues with gambling, and 20 percent of adults with gambling issues started gambling before they were 18.
The Foundation's CEO Serge Sardo told The Huffington Post Australia that parents need to wake up to the danger these ads pose.
"A lot of parents don't think about gambling. They're too worried about alcohol, drugs, unsafe sex and all that. But parents should put gambling on their risk radar."
Sardo made another interesting point about legislation. He said the Federal Government's Interactive Gambling Act is 15 years old, and he's right. It dates back to 2001 and you can read it here. That means its predates apps and smartphones.
"My take on it all is that the industry has sped light years ahead of regulation," Sardo said. "Advertising is rampant and technology is easily accessible. It's a perfect storm for young kids."
Sardo's view is that sports betting ads should be banned during sports broadcasts, full stop. He has made recommendations to that effect. His organisation has also produced a great video encouraging parents to talk about the issue with their kids.
Two years ago, public outrage about bookie ads peaked when the nation was bombarded by Tom Waterhouse's cherubic but somewhat slappable mug every five minutes. The ads finished and the uproar died down. Know what happened next? The bookmaking son of a Melbourne Cup-winning trainer's company was subsumed by a global betting monolith, which now advertises just as much.
Waterhouse gave Aussies a face to dislike. We're not quite sure who to be angry at now. But people are still angry.
"There isn't a person that I meet who doesn't ask me to ban those ads," Serge Sardo said. "Everyone's fed up."
OK, so we're mad. What happens next? For now, more hypocrisy.
A NSW police investigation is currently underway into alleged NRL match fixing. This, while a major sports broadcaster has a staff member who calls rugby league matches and is also employed full-time by a sports bookie.
Monday's Brownlow medal -- celebrating the "best and fairest" of AFL footy -- happened in Melbourne's Crown Casino and featured frequent crosses to some dude flogging the odds of the winner. You could have sworn it was the best-odds and fairest award.
I'm not opposed to punting. Far from it. I used to work for bookies. I have friends in the industry. But betting should not be automatically linked to the footy-watching experience.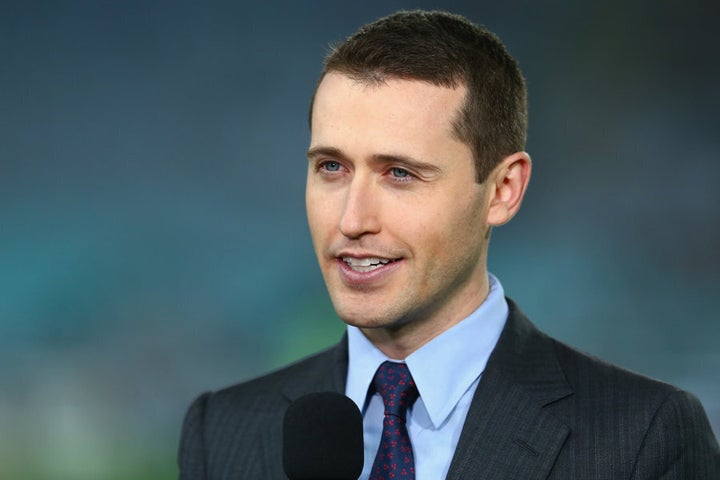 I got angry this week, really angry, when I received a press release from a public relations professional. "The grand final and a bet go hand in hand," it gasped, before encouraging me to write a story on some data product it was spruiking that apparently improves your punting skills.
"No, thanks," I told the publicist when she rang to see if I was interested in the story.
"Do you mind if I ask why not?"
"Because footy is footy, betting is betting, and without casting aspersions on either activity, the two do most certainly not automatically go hand in hand."
Yet that's the message, both subliminally and overtly, we keep hearing.
My son is 10. As mentioned, he knows that the Swans are $1.60 favourites on Saturday because he's been watching telly this week. He's good at maths and understands probabilities. He understands exactly how much money Dad would get back if he bet $20 on the game.
I tell him never bet, ever. He says "OK, dad." But one day he'll be 18 and he and his mates will be in the pub, and some bloke will bet a few bucks on the Friday night game and I wonder if he'll have the strength to resist. It's hard to resist something that seems so normal.