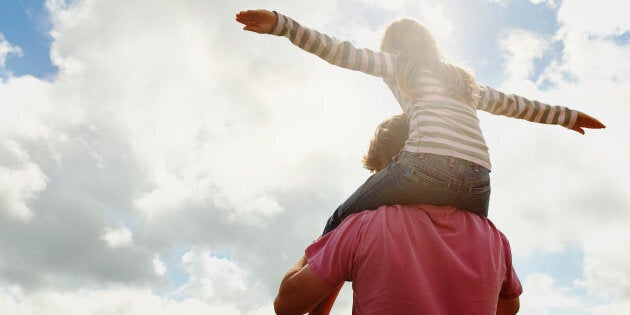 They say no two women are alike. This is wrong. All women are definitely alike in at least two important ways. The first is that no man understands them.
Physically, we're nowhere. We don't know -- and will never understand, so don't try to explain -- the difference between leggings and tights. The bits inside the leggings/tights are even more mysterious. We don't know what pap is, or why you smear it. And those of us in middle age wonder whether menopause means, y'know, an actual pause from men (but we're too scared to ask).
But there's another, much less frivolous way in which all women really are alike. It goes beyond the fact you're anatomically (and emotionally) bewildering to us fellas. Know what it is?
Well, here's the thing. You're always telling us how terrific your attention span is compared to ours, so you'll have wait a few paragraphs.
In the meantime, let me tell you about five fantastic women who have shaped my life. These are women who have inspired me, thrilled me, educated me and -- here's the biggie -- empowered me.
One was my grandmother. Her husband died in early middle age, and she brought up my mother alone in a migrant community in Melbourne. She was warm, generous, funny, played a wicked game of Scrabble in seven languages and always, but always, made me feel loved.
There's my mother, who has always done what every mother are there to do, which is to keep me in line while making me feel like the most important person in the world. My parents divorced when I was seven and we moved cities, so mum was also a single mum. She worked round the clock keeping the household going for her two boys. She really held it all together. I remain in awe of that feat.
There's my wife, who works a four-day week in addition to all her domestic and kid-related organisational tasks, and who is as sexy and warm and intuitive as she is tough on me. She gives her all and asks for even more back. Deep down, I know it's a fair trade.
I actually asked my wife what this column was about as I was writing it. She answered in one word:
"Huh?" I replied, as men often do, because we're nowhere near as good at understanding stuff as you are (I've tried to avoid stereotypes in this piece, but that one was unavoidable).
My wife explained what she meant. She said I'm lucky enough to have grown up with, and to still live with, women who were the leaders of my household. Three generations of women setting an example of strength. Not iron-fisted strength (well, mostly not!) but strength through calmness, through organisation, through (mostly) unconditional love.
This, my wife continued, has shaped my life more than I've ever considered. And she's right. For one thing, the strong women in my life have helped me form really normal, rewarding, non-sexualised friendships with lots of different women over the years.
But it goes deeper than that. Living with positive female role models has freed me up from having to express my masculinity in antiquated ways. I've met numerous male workplace leaders with a born-to-rule mentality -- but little to offer in terms of real skill or empathy.
I've never been motivated by the whole man-on-top thing. I do what I do at work without worrying about power struggles, which is actually incredibly liberating. It's the female role models in my life who have enabled that.
OK, let me tell you about the fourth woman in my life. It's my 13-year-old daughter, who is the sweetest, smartest, least snarky woman I've ever met. I know teenagedom is supposed to change all that, but it hasn't happened yet, touch wood.
The fifth woman? It's kind of a composite of lots of different women who do action sports. I just LOVE women who do action sports. If there's a book in their backpack, all the better.
And that's that. The women in my life are awesome, and all women are awesome. That's it. That's my completely unsophisticated argument. And it happens to be the other way in which all women are alike.
Now if somebody could just explain the appeal of "chick flicks" to me, I'd reach an even higher level of appreciation.
Actually, no. Don't bother.
Throughout 2017, The Huffington Post Australia is running a series called No Two Women. The series will cover everything women, and men, need to know about what women deal with thanks to their hormones.
ALSO ON HUFFPOST AUSTRALIA