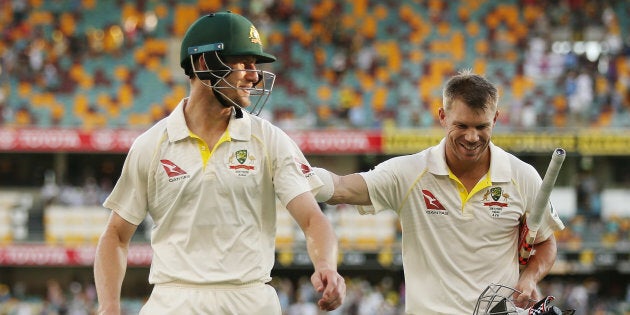 If you're the sort of person who reads only the first line because you have a short attention span, that's it. That's all you need to know. If you didn't like the changes which the national selectors made to the Australian line-up ahead of the first Ashes Test against England at The Gabba (which Australia just won by ten wickets), then you were wrong.
And Australia's selectors were right.
Two much-loved sports dominate the Australian summer cultural landscape. One is cricket. The other is selector bashing -- a rudimentary, bare-knuckled form of brutality at which every Australian sports lover excels.
Selector-bashing is the greatest sport on earth because you can't lose. If the players blow it, well obviously it was the fault of those damned selectors. You are vindicated. You are a genius. If the team plays well, the conversation just got changed for you and no one cares or remembers how aggrieved you were five days ago.
The selector bashers were out in force last week when Tim Paine, Shaun Marsh and Cameron Bancroft were added to the Australian lineup. They continued to feel extra good about themselves when Paine dropped a tough but very catchable catch early in this match, when Marsh grassed one on the boundary, and when Bancroft fell cheaply in Australia's first innings.
Then a funny thing happened while everyone was swimming in their big bubbly pool of schadenfraude.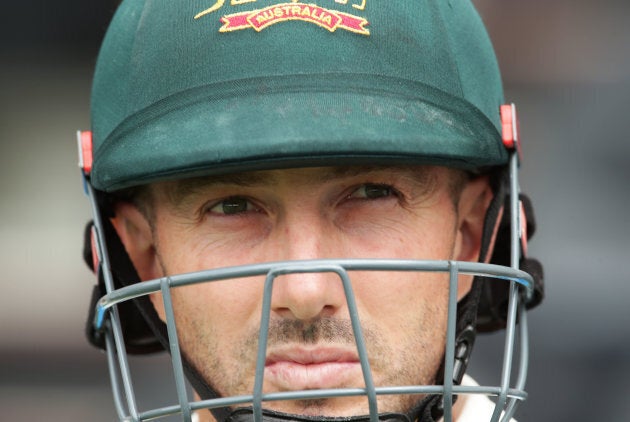 Marsh dug in with the bat. Selectors wanted a man at number six who would provide solidity. They didn't want a "maybe man" as likely to make a duck as decimate an attack. They wanted a no-nonsense guy who would be a barrier between the sketchy upper order and the tail. A rock, not a fire-cracker. And Marsh was that.
At 34, and on his eighth recall to the team, the elder Marsh brother showed that all his international experience counted for something. Like Steve Smith, he assessed the rhythm of this game, and rightly judged that it was a siege, not an assault. He didn't last as long as Smith -- because who did? -- but in making 51 of 141 balls, he absolutely did his job.
Paine's contributions were of a different nature. Selectors were stuck between the encumbent wicket keeper who wasn't performing, the guy before him who didn't do much either, plus a bunch of young no-names. They went for a pick so left of left field, he was almost in right field.
"He has performed well for us whenever he has represented Australia in any format," chief selector Trevor Hohns said of Paine ahead of this match, and what Paine brought was cricket smarts.
It was Paine's appeal -- while his teammates stood silent and largely disinterested -- which led to the controversial stumping of Moeen Ali. Again it was his urging which resulted in Stuart Broad's demise from a feathered-edge. Paine didn't star with either bat or gloves, yet he played his part.
After going cheaply in the first innings, all the pressure was on the slender shoulders of 25-year-old West Australian Cameron Bancroft. He responded, bringing up his 50 off 111 watchful, straight-batted balls.
"He looked right at home, didn't he," was Smith's assessment of his debutant opener in the post-match interviews with Channel 9.
There was also that moment in the field earlier when Bancroft didn't flinch as a ball struck with great force thwocked into his helmet at short leg. It may well be that he had no time to react, so firmly was the ball struck. Yet this moment gave great weight to Hohns' assessment that he is "a very talented and tough cricketer who shows a good temperament for Test cricket".
This could all unravel as soon as this coming Saturday, when the second Test (a day-nighter) starts in Adelaide. Indeed, this could all have been irrelevant had Steve Smith not compiled one of the great Ashes centuries.
But the fact is, Smith still needed guys around him adding whatever lesser skills they could bring. He found them. Or rather, the selectors found them for him. Credit where it's due. Those bastard selectors got something right for a change.