Aine Dougherty
Guest Writer
Aine Dougherty is a writer, Fulbright grantee and graduate of the Medill School of Journalism at Northwestern University. She is currently quarantining in Alsace, France and blogging about every single thing she eats.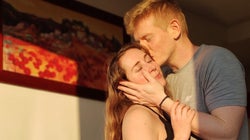 Courtesy of Aine Dougherty
"Suddenly I was sheltering with a whole new family, thousands of miles away from my real one back home."