Alan Finkel AO
Chief scientist of Australia
Dr Alan Finkel AO is the chief scientist of Australia.
There truly is safety in numbers.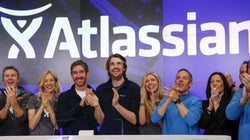 Early in my term as Chief Scientist I told an investor forum in Sydney that I was in the business of finding success stories. It's a little unusual to be doing that. Most people I know are in the business of spotting what's wrong in Australia.