Amrita Amesur
On Assignment For HuffPost
Amrita Amesur is a food and culture writer from Bombay, India. Formerly a corporate lawyer, she is deeply passionate about food. Her essays on food and culture have been featured on Goya Journal, Sarmaya India and other publications. You can follow her on Instagram.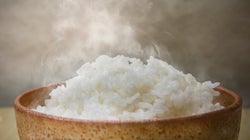 GI15702993 via Getty Images
A viral egg fried rice video has sparked a big debate: To soak or not to soak?