Andréa Martinelli
Editora de Mulheres e LGBT
Jornalista, é editora de Mulheres e LGBT do HuffPost Brasil.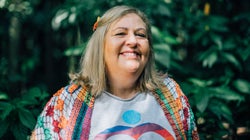 Caroline Lima for HuffPost
Maju Giorgi organised thousands of Brazilian mothers to protect children from homophobia.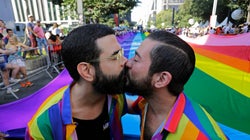 ASSOCIATED PRESS
Millions of Brazilians pushed back against the homophobic policies of right-wing President Jair Bolsonaro at the first Pride parade since his election.