Caroline Shifke
Guest writer
Caroline Shifke is a writer living and working in New York City. She writes personal essays about chronic illness, as well as stories for children and young adults. She has been published most recently in Teen Vogue and is currently working on her first novel.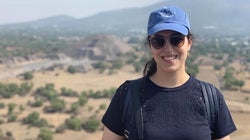 Courtesy of Caroline Shifke
"Ultimately, it didn't matter what we called my disease. What mattered was learning to live with it."