Cheryl Green Rosario
Guest Writer
Cheryl Green Rosario, founder of CGR Consulting, has worked for over 25 years in the areas of corporate social responsibility, foundations and nonprofits, and has spoken globally on all matters related to philanthropy and diversity, equity and inclusion. Cheryl has written for publications like the South China Business Journal, YourCause (now part of Blackbaud) and Tap Into Westfield and is currently working on a memoir about her experiences as a light-skinned Black woman often mistaken for white. Cheryl lives in New Jersey with her husband and two children.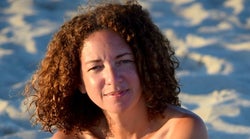 Courtesy of Cheryl Green Rosario
I've been a fly on the wall when white people didn't know anyone of colour was looking or listening.