Emma Davey
Passionate storyteller. Blogs at Another Aussie Abroad
Emma Davey is a passionate story teller who spends her time challenging her understanding of the world and sharing her experiences from living overseas on her blog, Another Aussie Abroad.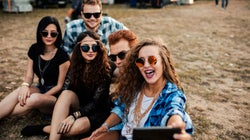 Friends, family and self are more important than loyalty to brands or companies.
Minimalist living means buying what you need, not what you want.