Gillian Triggs is the President of the Australian Human Rights Commission.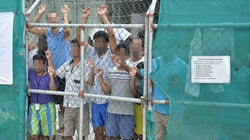 But the detention of some asylum seekers, contrary to international law, remains a serious concern.
We don't know the extent of this issue and whether the existing programs at universities are effective. But we are going to find out.