James Rose
Therapist, performance coach, writer and professional actor
James Rose is a therapist, performance coach, writer and professional actor. He has worked with:

• FTSE 100 Chairmen and CEOs
• Leading Figures and Organisations in the Entertainment Industry
• Top Sports Organisations and Governing Bodies

Having graduated initially in Business Studies from the Robert Gordon University in Scotland, James went on to study Cognitive Hypnotherapy at the renowned Quest Institute in Regents College London, with the founder of Cognitive Hypnotherapy Trevor Silvester.

James is also a graduate of The Oxford School of Drama and Eric Morris' Actors Workshop in Los Angeles. He has worked with The Old Vic and Royal Shakespeare Company as well as being the face of various global brands.

James is a member of the National Council Of Hypnotherapy and is currently studying MSc Psychology at Birkbeck, University of London. He is a member of The British Psychological Society.

www.cognitivedirection.com

www.betheactorwithin.com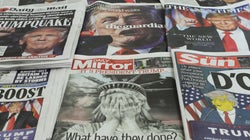 The mainstream news media has hardly covered itself in glory during the Trump circus.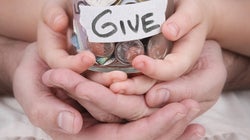 The front page on my crowdsource campaign says it all: unsuccessful. Behind the everything-is-awesome facade of the crowd-funding phenomenon, the reality is that many causes, like mine, fail to make their target. But I'm actually happy I did.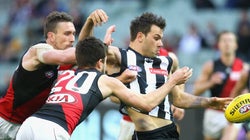 As we enjoy the Anzac Day big games, consider how sport, as Nelson Mandela said and proved, "has the power to change the world." And perhaps take a moment to ponder the fact that Australia, one of the world's great sporting nations, has the opportunity to lead the way.