Janna Wagner
Guest Writer
Janna Wagner is co-founder and chief learning officer at All Our Kin. She is a lecturer in Education Studies at Yale University and a Public Voices Fellow at Yale. She is also a Pahara-Aspen Education Fellow.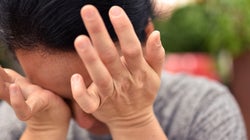 Philip Curtis / EyeEm via Getty Images
I remember the "me" who lived without pain. And I miss her.