Kyli Rodriguez-Cayro
On Assignment For HuffPost
Kyli Rodriguez-Cayro is a Cuban-American writer, mental health educator, and sex work activist based in Salt Lake City. Currently, she is a Lifestyle reporter for Bustle. Kyli has written for numerous publications, including HuffPost, Allure, Healthline, NYLON, The Salt Lake Tribune, and more. In addition to her writing, Kyli serves as the Assistant Youth Coordinator for a mental health grant program. She is one of the founders of the Youth of Utah Advocacy Coalition — an organization that empowers mentally ill youth who have been involved in the system to have a voice in their community. She serves on the Board Of Trustees for the Disability Law Center, and the Utah Harm Reduction Coalition. Further, Kyli co-founded The Magdalene Collective, a support group for sex workers in Utah. She is also a founding member for the Sex Workers Outreach Project's Salt Lake City Chapter. In recognition of her work as a journalist and advocate, Kyli was the recipient of the 2018 Young Adult Leadership Voice Award by the the Substance Abuse and Mental Health Services Administration (SAMHSA).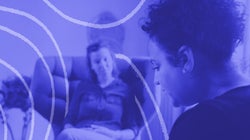 Illustration: Yukai Du for HuffPost; Photos: Getty
Therapists explain what progress looks like in sessions and offer advice on how to get there.