Leila Najafi
Guest writer
Leila is a former marketer at tech startups like Eventbrite, Lyft and Lime until she quit and decided to pursue her passion and travel. She now consults for startups while also traveling the world and writing about it. Follow her adventures @LeilasList or www.leilanajafi.com.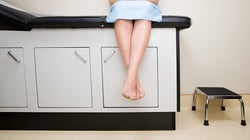 XiXinXing via Getty Images
Actually making the decision to move forward with the process was the hardest part for me.