Tina Charisma is a writer, activist, and an international TEDx speaker. As a social entrepreneur, she is the founder of Charisma Campaign, an empowerment organisation empowering women and communities through culture, sustainability, and advocacy.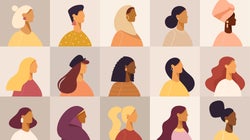 Marina Skobliakova via Getty Images
It's bad enough to live with systemic racism without having to reckon with this destructive enemy within our community.