Zach Boren
Investigations Reporter, Unearthed
Zach Boren is an investigative reporter at Unearthed, where he covers politics, climate change and the environment. His stories have featured in media outlets including the BBC, the Financial Times, the Guardian, the Telegraph, the Times and more.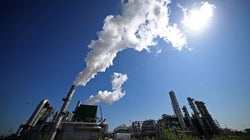 Dean Mouhtaropoulos via Getty Images
An Unearthed and HuffPost investigation identified at least eight trade associations the companies failed to disclose in transparency reports.